There are a few things that I ALWAYS like to carry in my diaper bag! They have all come in handy for not just myself but for my sister in laws too!
Last night my sister had a Norwex party, I had never heard of it but wanted to support her! I fell in love with this wipe bag that I had to share it with you guys!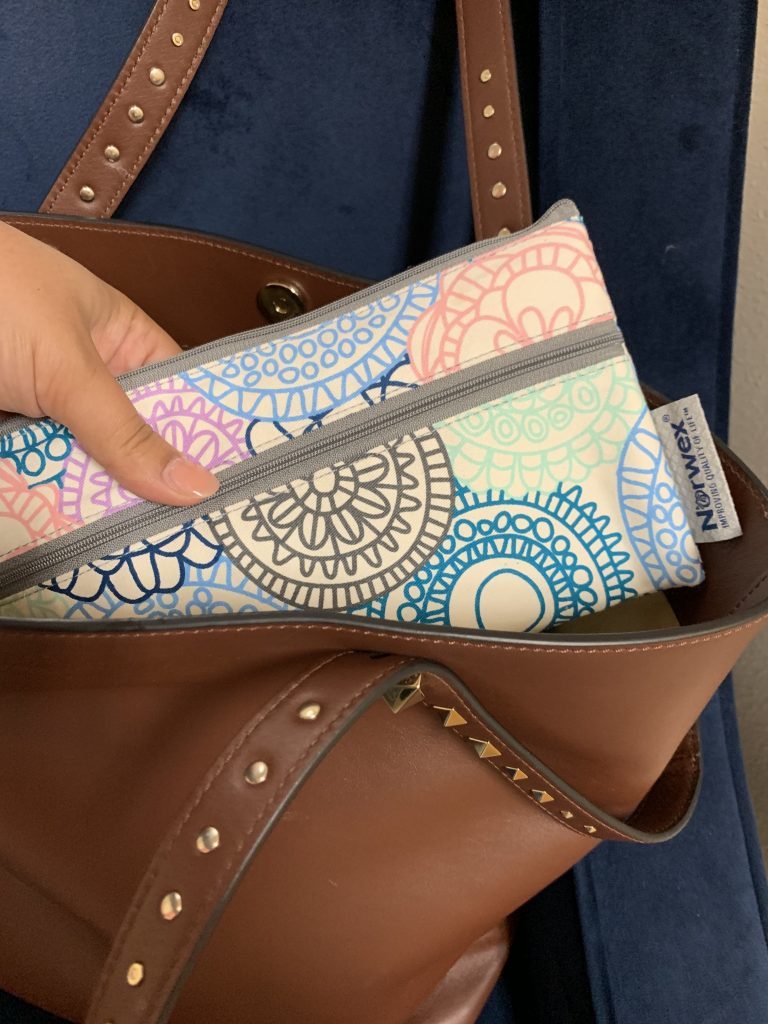 WIPE HOLDER: I use wipes for everything and I don't like the plastic wipe holders that come with baby bags. I feel like they dry out and they are so clunky! I have been buying the small packs of wipes from Target but each time I get one they are around $5 and Phillip gets so irritated because we have BULK BOX OF WIPES that I could be using! I have now found one!
HAND SANITIZER SPRAY: WOW, I love this stuff! We have on downstairs, one in Carolines room, one in our cars, and one in my diaper bag! They smell good and are extremely handy in any situation!
BOTTLE: I always have an extra bottle with formula, always! I never know if an emergency will come up and Caroline will be hungry! I linked our favorite bottles!
DIAPERS: ALWAYS, ALWAYS have extra diapers! Caroline loves to pee the second I take her diaper off and in transition of putting the next one on!
BLANKET: During the winter, I always have a heavier blanket but I have been keeping these in my bag for the past month until it gets colder out again! They are so light weight and can be used for everything!
BOW: Ok, I normally keep this bow but in white in my bag, but the purple looked cuter with my new Norwex bag! HAHA We love these bows and literally bought the whole pack!