I know, it is a weird year and if I'm being honest… 2020 has been SO crazy. But, this house is still celebrating Jesus everyday and will 100% be celebrating on Easter! I wanted to put together a little basket for Caroline with some of her favorite things. I even made her some cupcakes to eat!
Feel free to message me if you need any ideas for other ages of kids! I would be happy to help!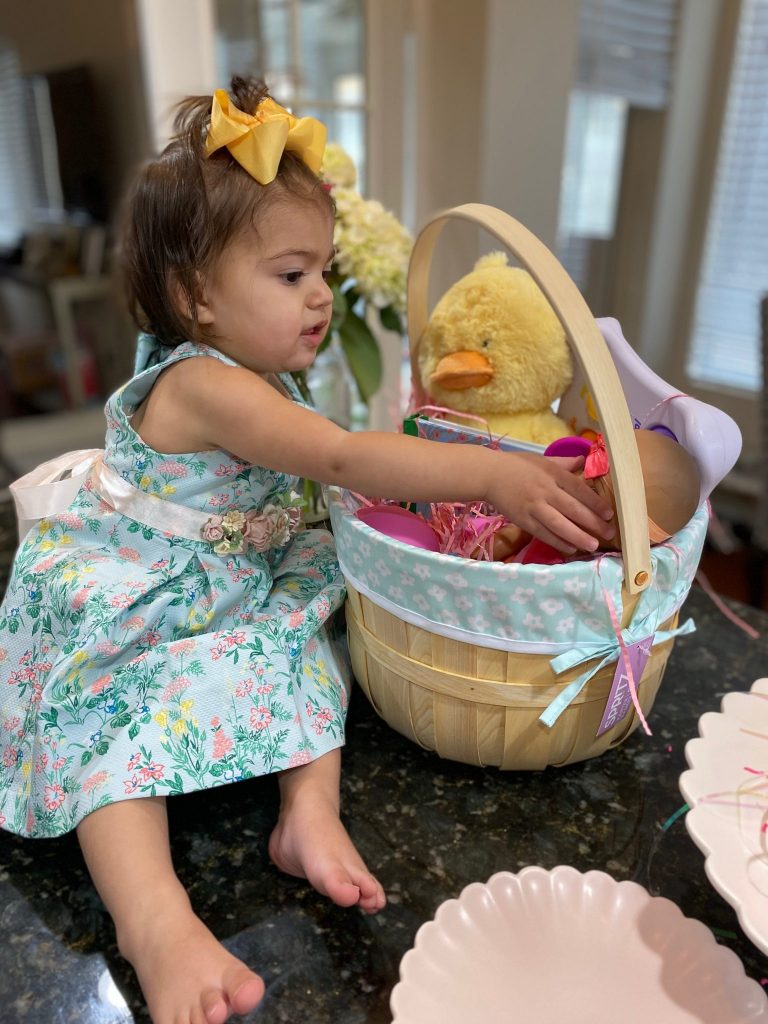 Caroline loves this toy! I actually love all the toys we have from this company. They are such great developmental toys.
We actually put these on our fridge and they entertain Caroline for so long! She has started to move them around the house and they are a great entertainment when we are trying to make dinner!
Caroline got these last Easter and they are still one of her favorite toys!
I decided to put this swimsuit inside her basket and these shoes! She won't care about the swimsuit, but she loves shoes and will be so excited to have sandals that are her size. She tries to wear mine everyday!
Remember to take everyday day by day. And if buying anything extra right now is too much, print out some Easter coloring pages and make them into a book for your little to create! Another great idea that someone told me was to buy a pack of plastic eggs and put notes inside them. For example: -Your choice to pick the family movie, Favorite dinner, Pick out a dessert, play your favorite game, etc.. This will be great right now while we are all home!
Blessings to you all!