Happy Tuesday, friends! I'm excited for this week! I have a good giveaway coming up and I'm excited to share with you!
THIS dress is $25 and too good! The colors are perfect for fall and the material is great for this transitioning weather. Side note- this week is supposed to be in the 80's! Woo! Thats a big deal in SoCal.
I know I have already told you about these booties, but they really are the best! I love them so much that I got them in black while they were in stock. They are the perfect length on my ankle and help me look a bit taller, which I need!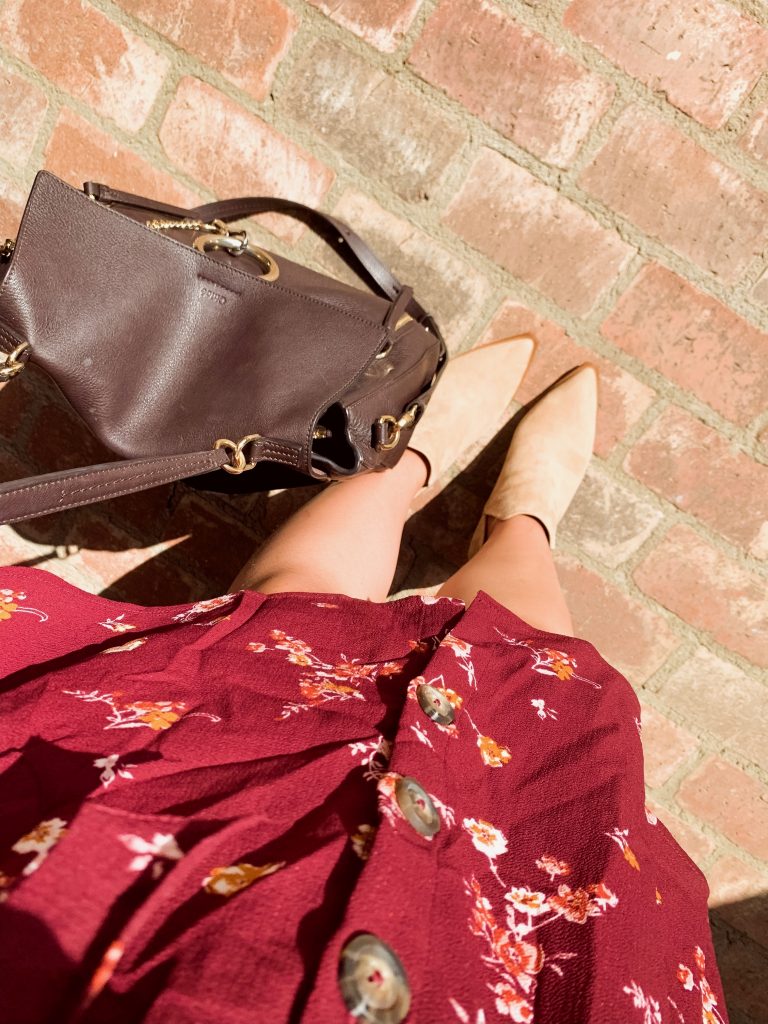 I borrowed my Mom's handbag because I just had a diaper bag handy and it feels nice to wear a handbag! This is a great bag though, I love that it can be carried by hand or crossbody.
You seem to like my posts on Caroline's outfits, so I will be posting one tomorrow that is on sale, soft, and SO cute!
Have the best day friends!
XO, NMC