FALL FALL FALL… FA LA LA LA LA IT IS FALL! Am I getting ahead of myself? It is currently 98 degrees at home, so yes. I think I'am! LOL I'm 100% merging the holidays together and I'm not even mad about it!
This is a good find! For reference, I'am 5'2 and I'm wearing a size Medium! I think it fits me perfectly, but if you are taller than 5'5, I would probably wear this as a tunic! I think it would be super cute to wear it that way!
I'll be honest, some days I will rally and wear booties but that wasn't that day! It was way too hot and I already had on a long sleeve dress, so sandals it is!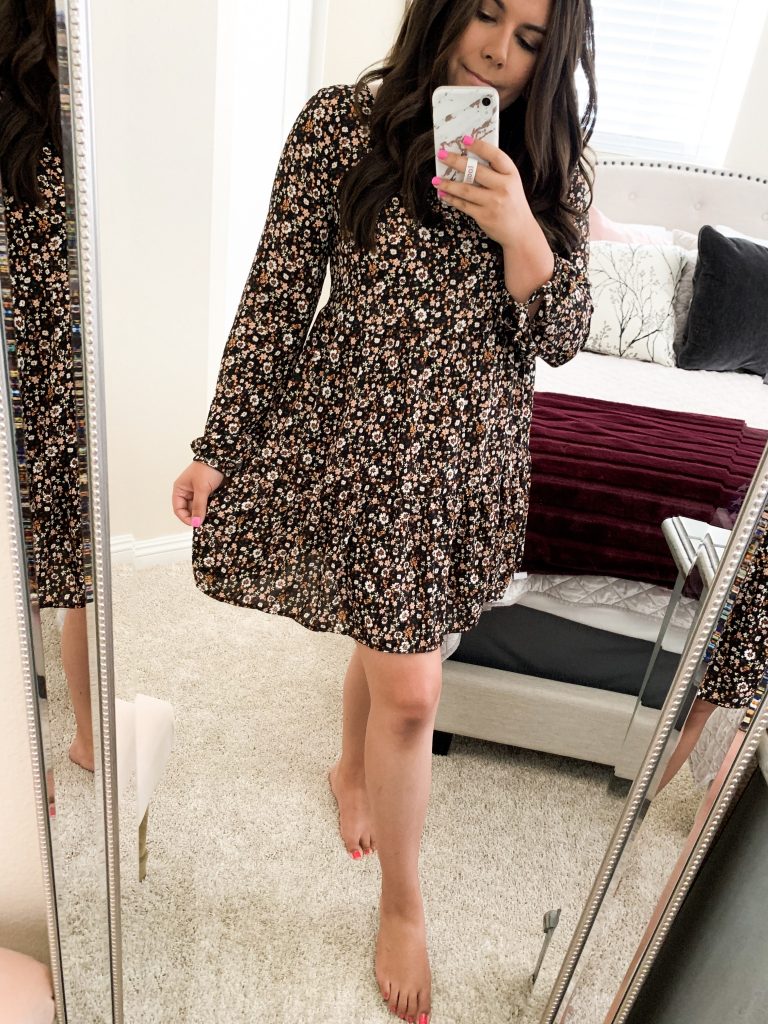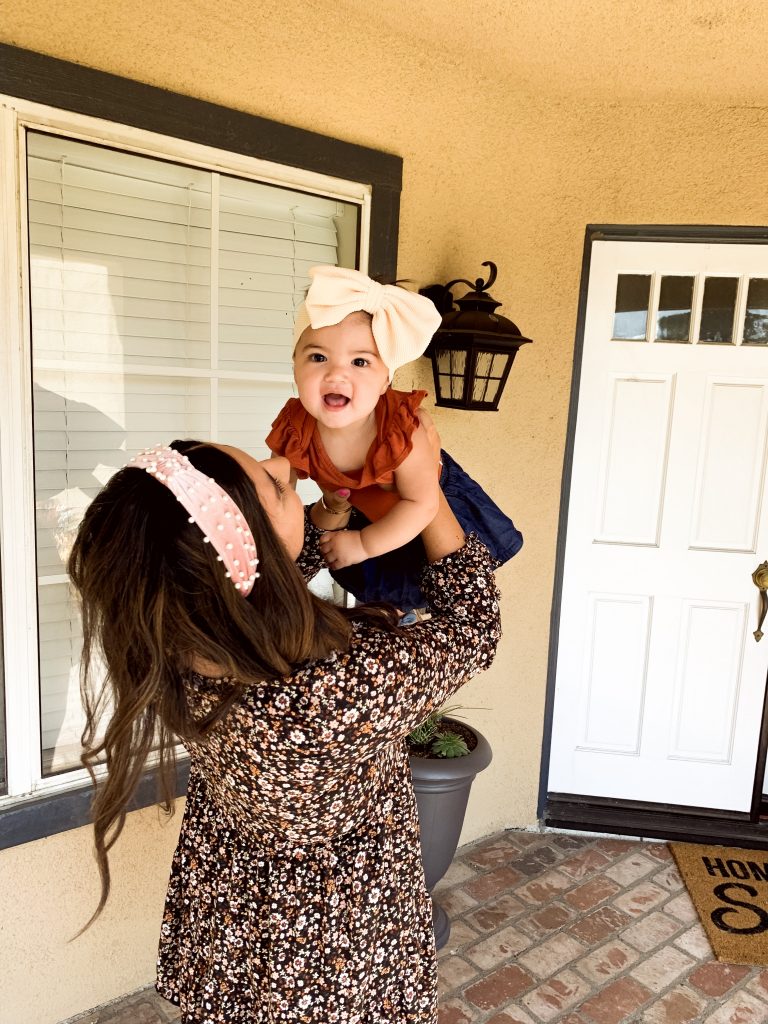 My aunt took these photos for me and was holding Caroline while doing it! She kept reaching for me, so I had to bring her in some of the pictures! Caroline's outfit is from Posh Peanut! I love the rust color onesie, it is seriously perfect for fall!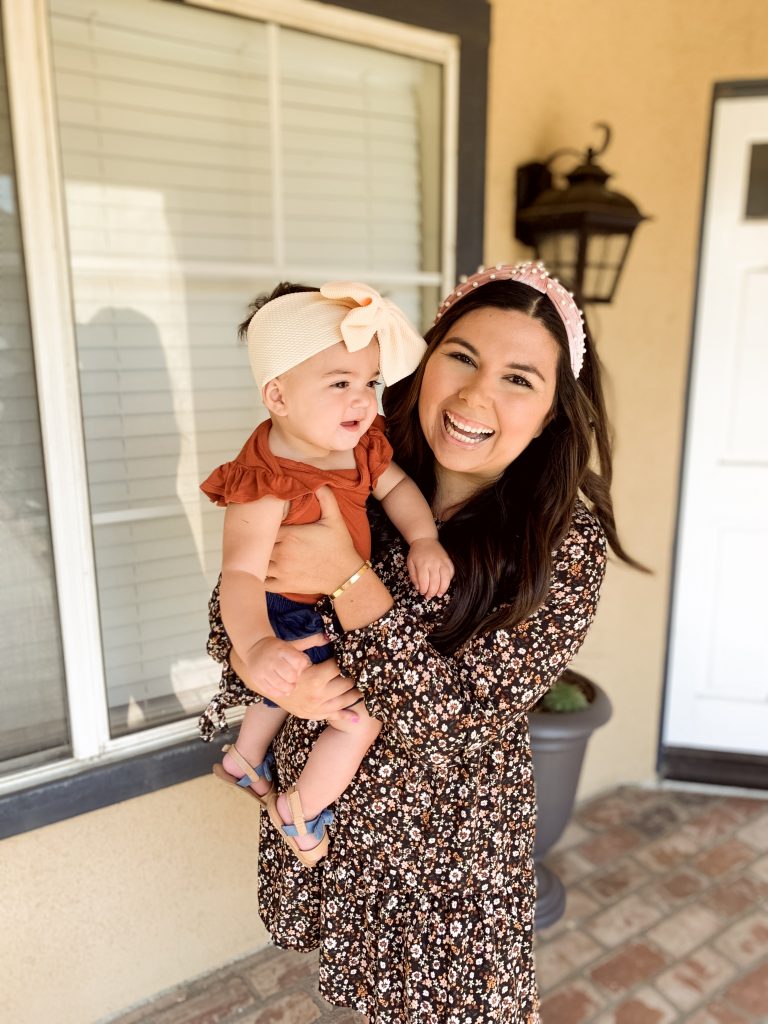 Yes! I'm still obsessed with these headbands! I actually ordered two more this weekend! I can't wait to get them in and try them out for you guys! I love how much you are all loving these!
Make sure and snag this dress ASAP! As soon as the smell of pumpkin spice hits, I feel like everyone runs out and buys all the fall clothes!
I appreciate you visiting The Merchant Girl. I do receive a small commission when you purchase items through my links! I'm grateful for all of the support!
XOX,
NMC