Can you guys believe that Christmas is literally 9 days away!? I'm still finishing up my last few gifts… I really thought I was done, but my Dad put me in charge of my Mom this year and I just haven't had a ton of chances of going to the actual mall so I keep buying things online, getting it in, and then not liking it… So then I start that process all over again. I did get a few pretty amazing things for her that was totally unexpected! Her "big" gift this year is flying to Tampa in April and seeing Kenny Chesney in concert! Our whole family is going and we are so excited!
OK, onto the good stuff! THIS dress is under $60! I ordered this online(like I usually do) and for the price point I wasn't expecting much, but this dress is amazing! Its very soft and fun! The gold metallic with the off the shoulder makes it perfect for a holiday dress or NYE dress! I matched mine with my CL for the CLxSab event that I got to attend in October.
For my makeup, I only used one palette. I'm obsessed with this palette! I'm going to include it below, a long with the foundation, powder, and brushes that I use!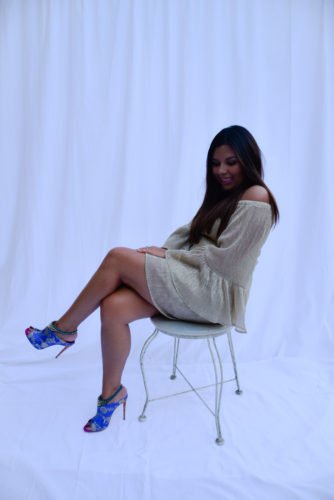 First off, THIS DRESS

I really love everything about this! The way that it flows and how comfortable it is! Have I told you how much I love not having to wear Spanx!? LOL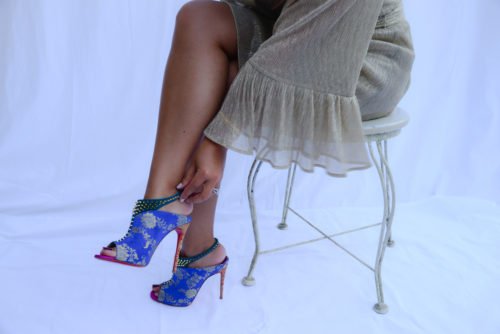 These are the shoes I would recommend with this dress. I think this dress looks best with a pop of color…
THE MAKE-UP
This palette is one of my favorites. I love finding things that I will also be able to travel easily with. The blush, highlighter, and eyeshadow choices that they give you goes with every skin tone and can be set for more day or night depending on where you are going.depending on where you are going. I also included my brushes that I used for this look. I absolutely love that these are also travel friendly!

Just to show you the colors on different skin tones.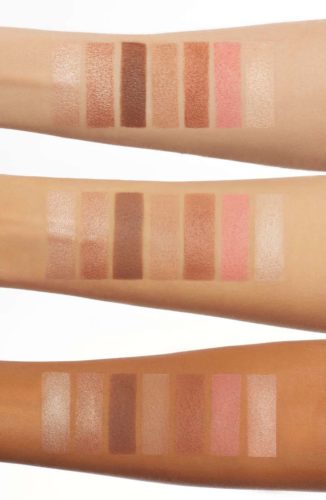 MY FOUNDATION
MY MASCARA
MY LIPGLOSS
This is it for today! I'm going to do a last minute gift guide tomorrow with a bunch of gifts that I have decided to get someone like today! Ouff! LOL
XOXO,
NMC