Can you believe the transformation here!? We have really started working on our house in the last month or so… Our schedule is finally slowing down and working on our house is #1 on the list! Spur of the moment, I called my great friend and asked her to come look at our kitchen and see if she wanted to paint it! She immediately took all of our cabinets home and started sanding and painting at home! When we got back from Alaska, she had finished our kitchen!
Our whole space completely changed! Our kitchen became lighter and brighter! For reference, we did all our lighting when we first moved in. My brother in law came over and took that old school light out and re dry walled with Phillip! It changes the space SO much.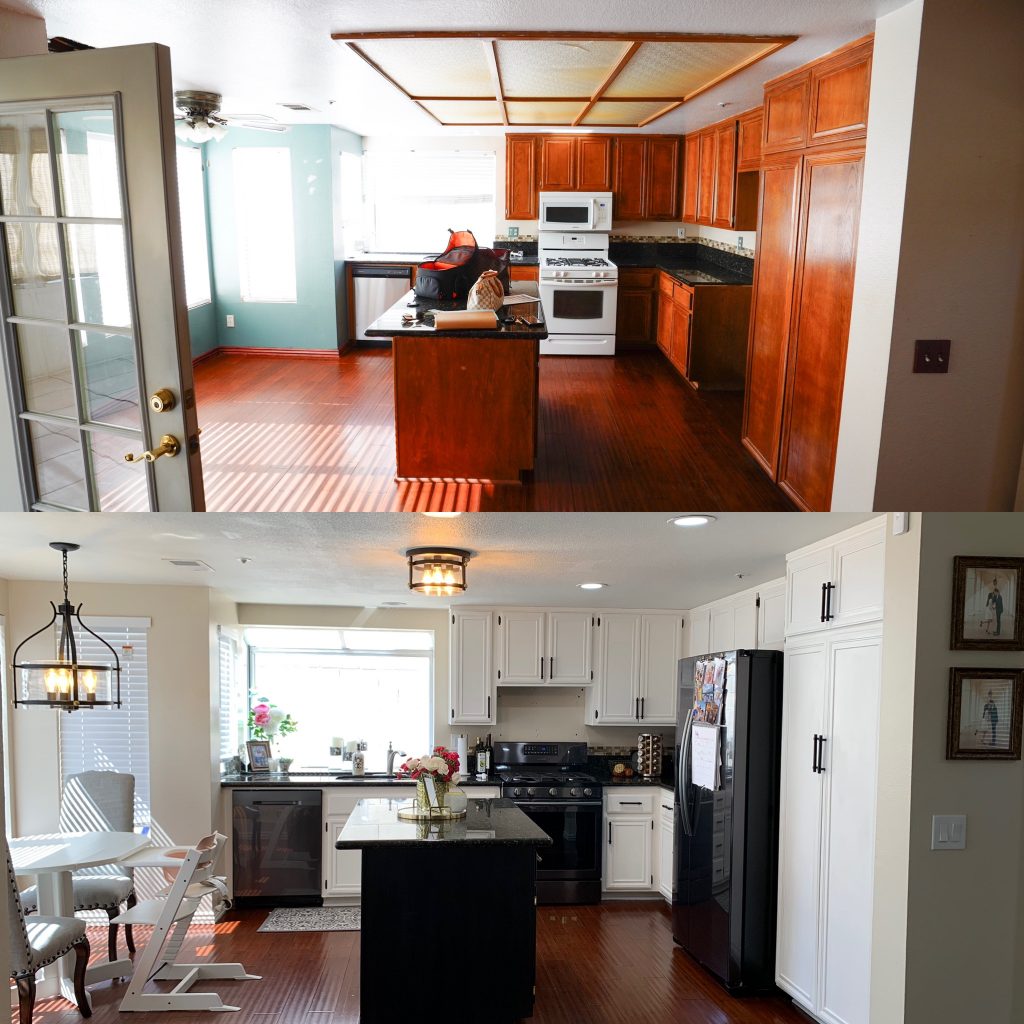 My favorite element was the black island. I was really hesitant at first, I always envisioned a total white kitchen! But, Phillip and Jamie thought it would look great and it does! I love it so much that I decided to do our bathroom vanity in black too!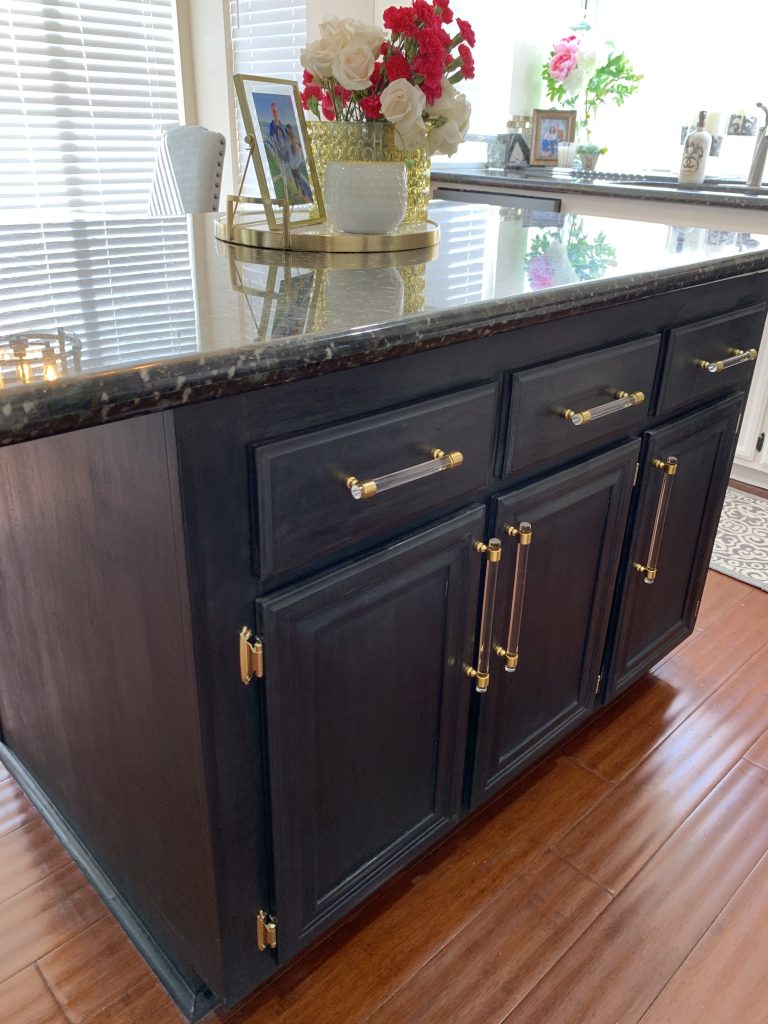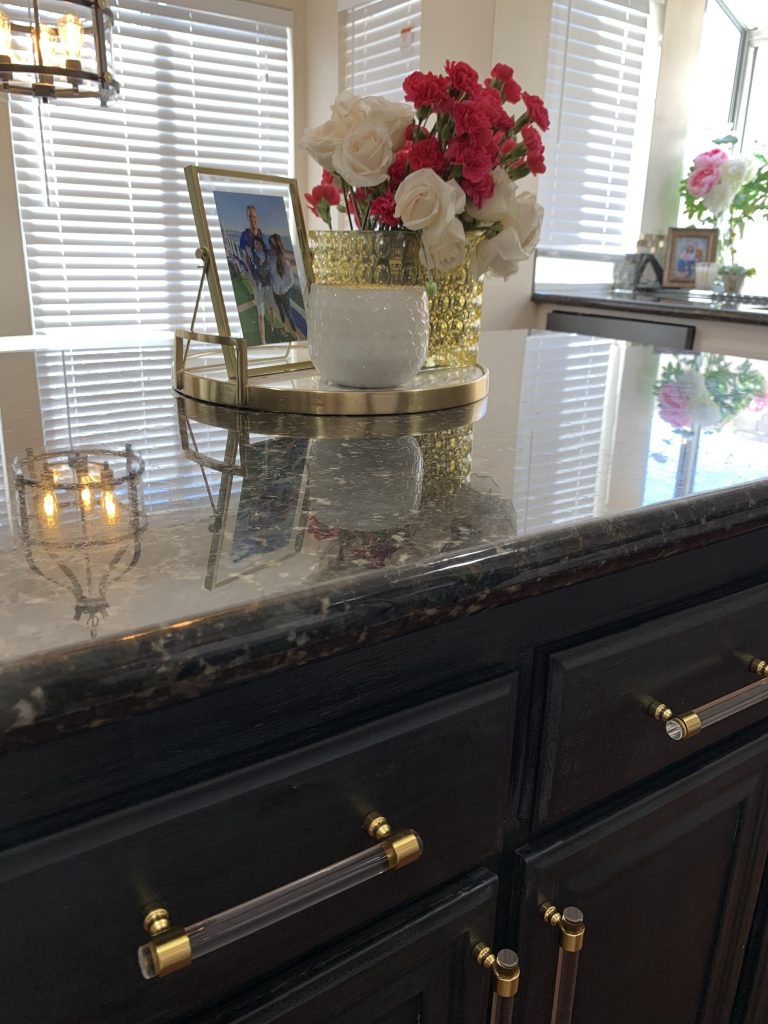 If your'e in the SoCal area and want to update your kitchen, bedroom, bathroom… Jamie loves to repurpose furniture and she does a great job! Direct message me on facebook or instagram to get her information