Happy Thursday! One day closer to the weekend! I had to share my latest baby find! My parents got this stroller to keep at their house, we love our UPPA vista so much that we knew we wanted to stick with UPPA but get a more compact stroller that we could keep at their house so that we don't have to bring our bigger stroller with us every time we go over!
We knew that we wanted it to have a storage basket to keep water, small diaper bag, and some snacks(for future, big girl Caroline.) I was pleasantly surprised when we received this stroller how big the storage basket was!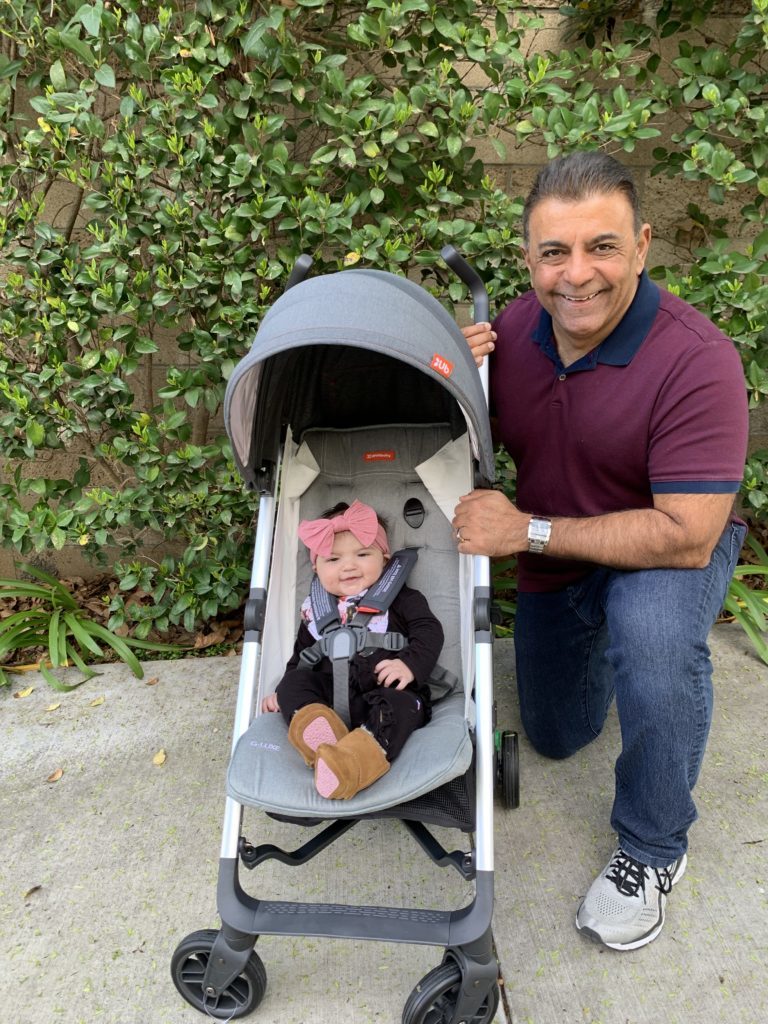 The adjustable straps… wow! These are amazing. They fit Caroline perfect right now… we have them pretty tight and almost as tight as they get, but as she gets bigger it will be so easy to adjust the straps to fit her.
The seat also reclines! Caroline has already fallen asleep in this stroller! I couldn't believe it. She has only ever been in her stroller in a car seat or her UPPA bassinet. It must be comfortable for her to fall asleep and stay asleep in it!
I also love the fold on this stroller, it is much smaller than my vista and I can already see how amazing it will be at Disneyland! Super easy to take on and off the tram and LIGHT WEIGHT!
Overall we are really happy with our G-LUXE purchase and would buy one again in a heartbeat! We went back and forth between the G-LUXE and the MINU and I'm really happy we went with the G-LUXE. It is going to be a great travel stroller and future Disney stroller as well!
Feel free to DM message me with any more questions you have!