Happy N Sale, friends! This year was so much better than I thought it was going to be. I loved being able to actually shop at the store and touch and feel the pieces before bringing them home! This sale brings back such great memories of my Mom taking me and us going back to school shopping! It is still my favorite sale of the year!
---
My first outfit is also probably my favorite outfit! I love the versatility of this wrap. It is going to be so cute with dresses, leggings, and jeans! The material is so soft. For the commando leggings, I did my normal size- a medium and I love them. I went up a 1/2 size in the Marc Fisher boots. The sunglasses are so comfortable and I love them. Not too big and not too small.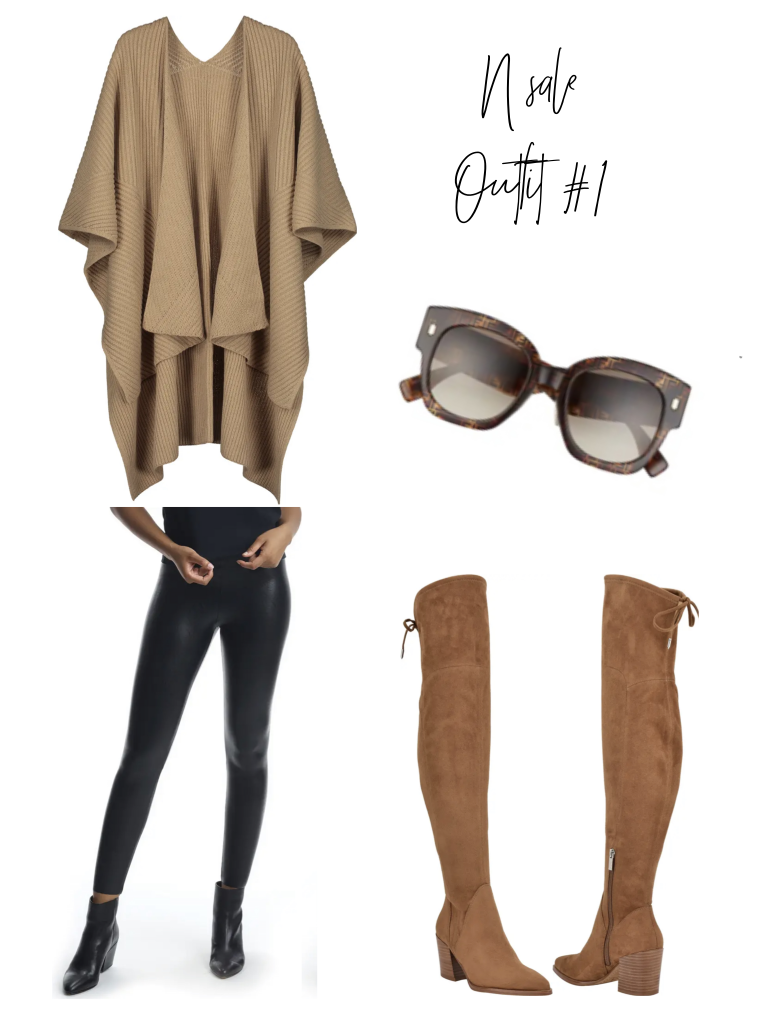 ---
This was one of my favorite outfits to try on at the store. This sweater is a must and will 100% sell out. I also bought it in white and black. The skirt comes in this beautiful cognac color as well as a steel grey. Both are super cute but I love the cognac for fall!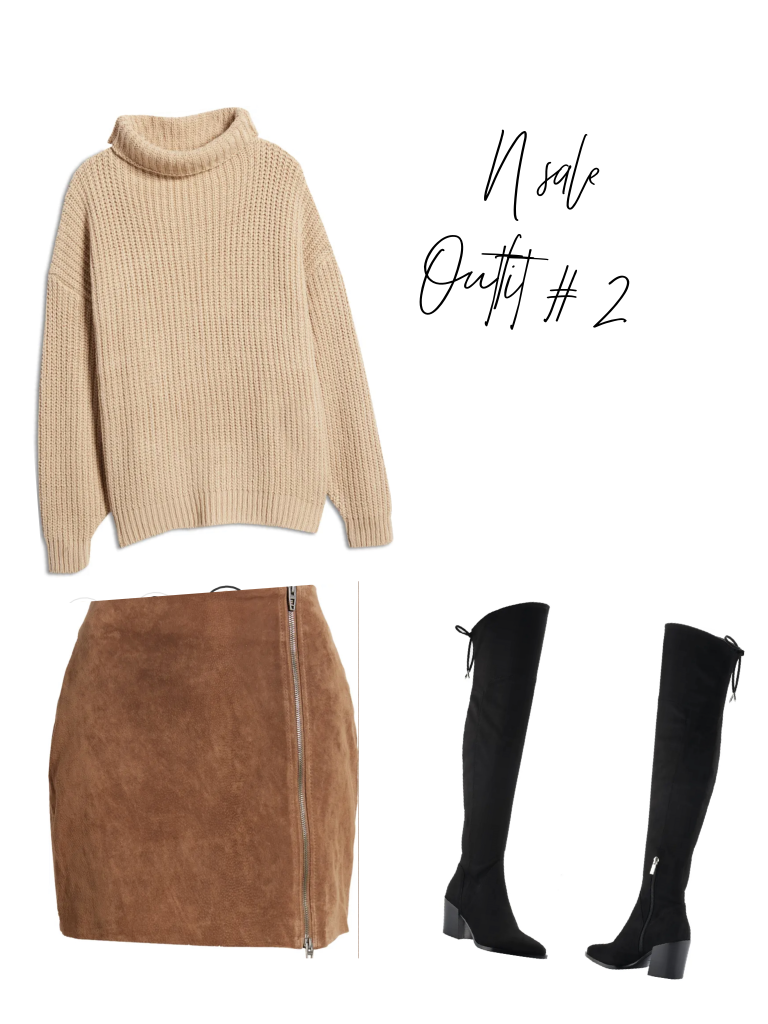 ---
This sweater dress is so good! I do think that it runs a bit big. I got a medium and could have done a small! This hat is also such a great staple and its under $30.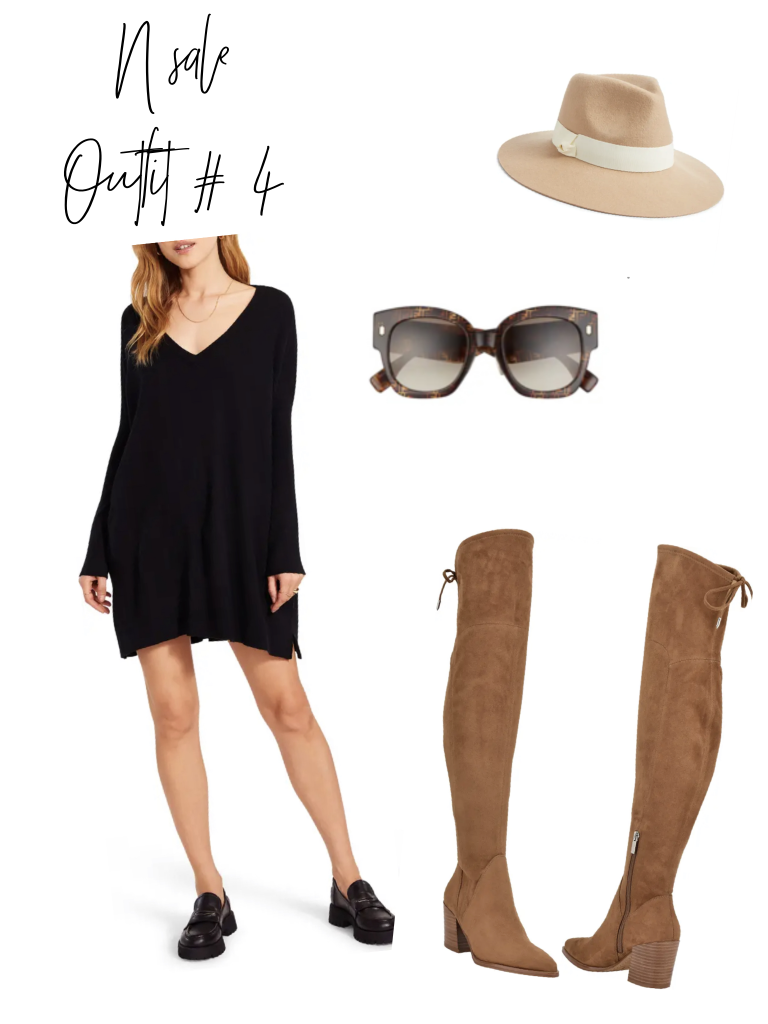 ---
This cardigan is SO fun! The color is like a mint/teal and so flattering. I purchased my true size medium and it fits great. These jeans. I buy them every year off the sale. They are under $50 and have a "ab-solution" in them to help hold everything in. The other plus is that they come in petite too- which is the best for us short girls. The t-shirt is also a must and for under $25 I decided to buy it in two colors. I usually size down in this brand but decided to do my TS- medium.
---
This is one of those outfits that make me feel like a "cool mom." But really, these jeans are so flattering and only $55! I did my TS in these and they fit great. I decided on these shoes because I feel like the Bottega could be trendy and I wouldn't want to invest in a trendy item. There are under $100 and comfortable too.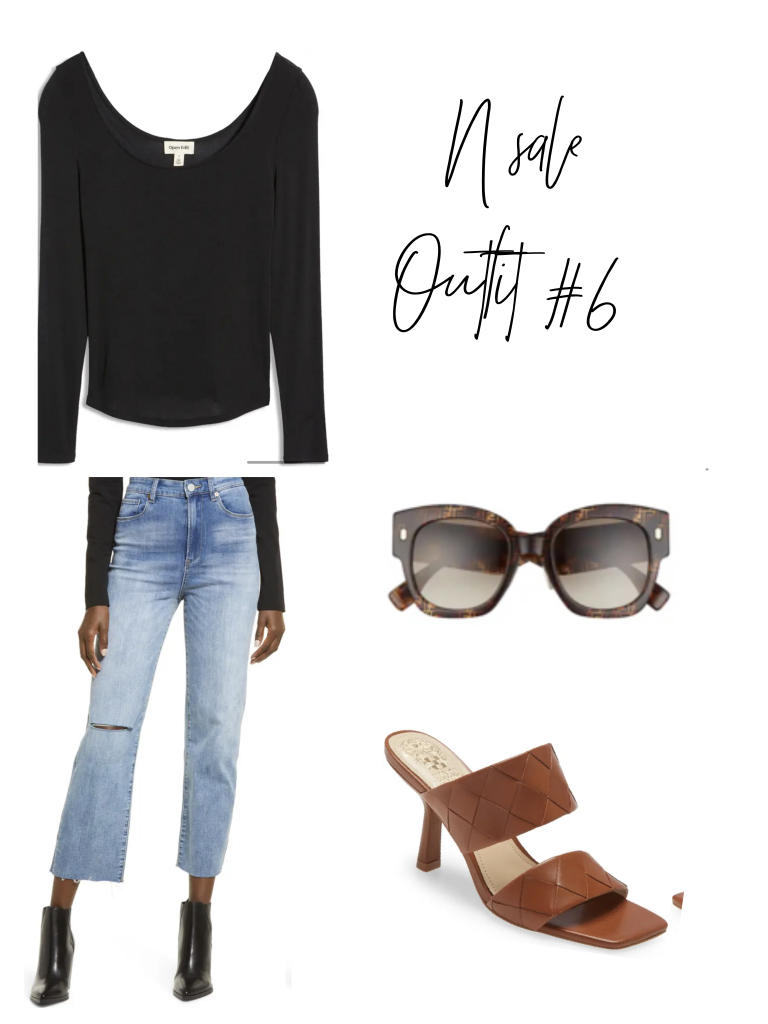 ---
This will be my go-to outfit in the fall and winter. With either flats, boots or uggs! I love a good chambray top and this brand is THE SOFTEST ever. I go up to a large in these for a more oversized fit. These jeans are another "ab solution" pair and petite. Another hit for me!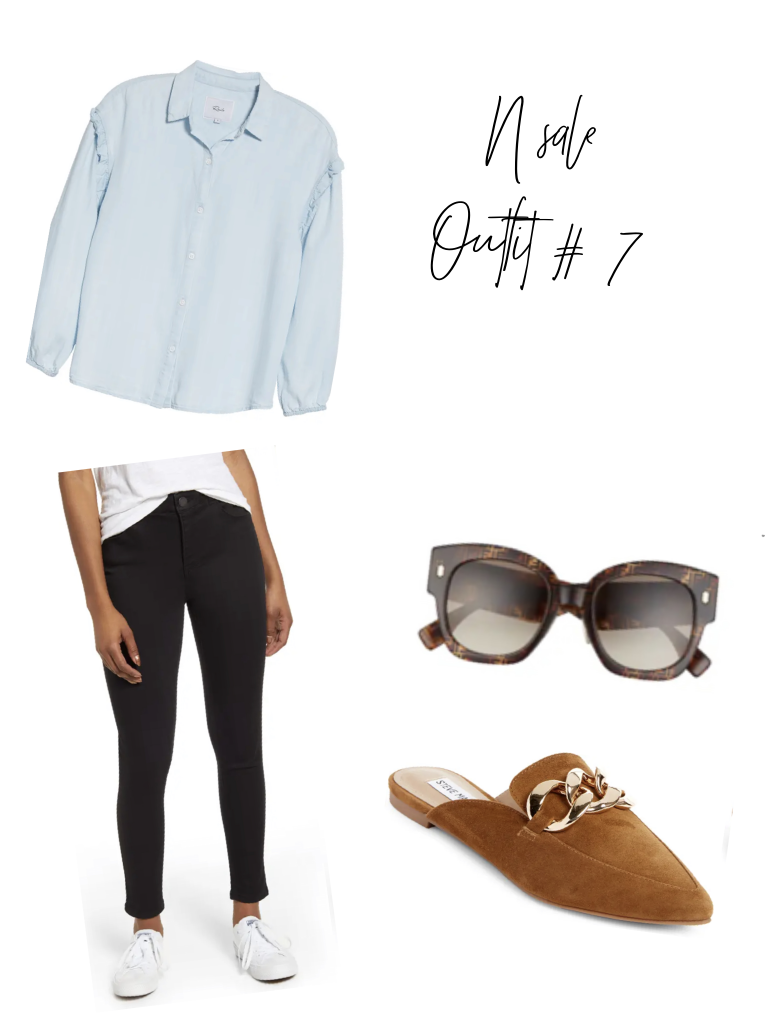 ---
This dress is beautiful. Oh my goodness. I saw it and knew I had to have it. I love something that I could wear with sandals, wedges, or heels. I feel like for me, it makes the piece so versatile. I went with my TS in this and it fits great. These mac lip kits come in 3 different colors and each one is just as pretty as the last. I decided to do this light pink shade because I wanted something that could go with everything.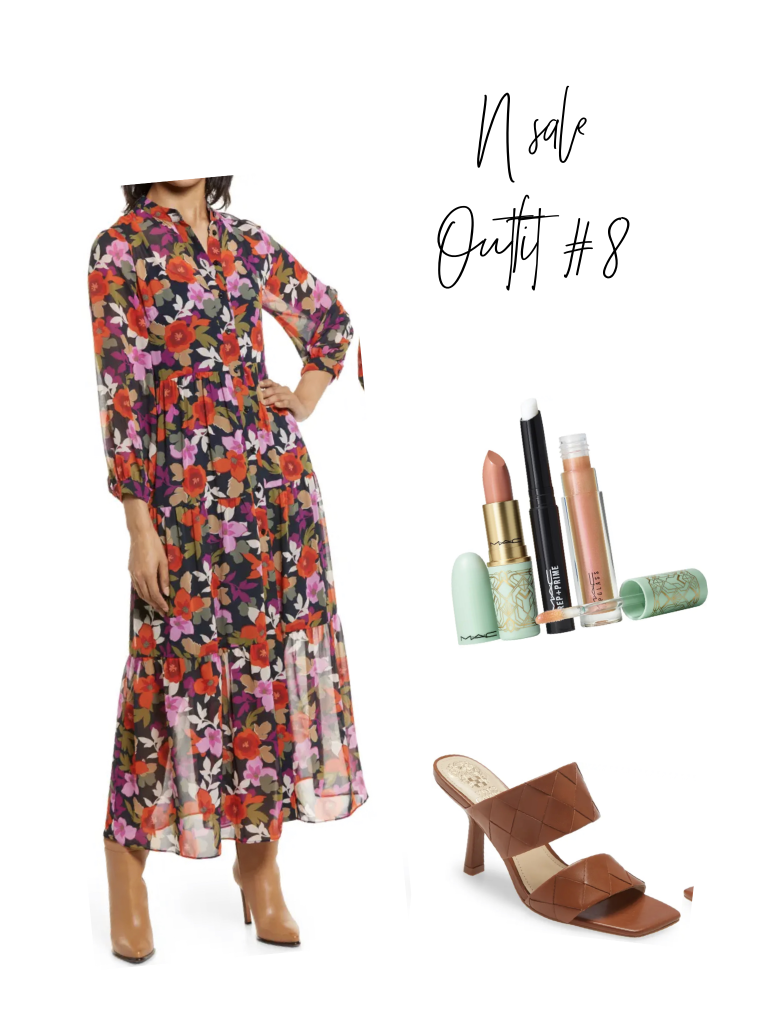 ---
Another one of those outfits that make me feel like a cool mom! HA. I also would love to pair these with some sneakers. This baseball cap is so fun. It has a leather brim and I feel like it elevates all my casual outfits.
---
A second, more dressed up way to wear this outfit. These mules are pretty similar to the ones they had last year but they did a cognac shade of brown and I love them. I go up a 1/2 size in the mules. These jeans are so good. I go down one size in these because they stretch, but they also hold you in. It is kind of crazy, but so good.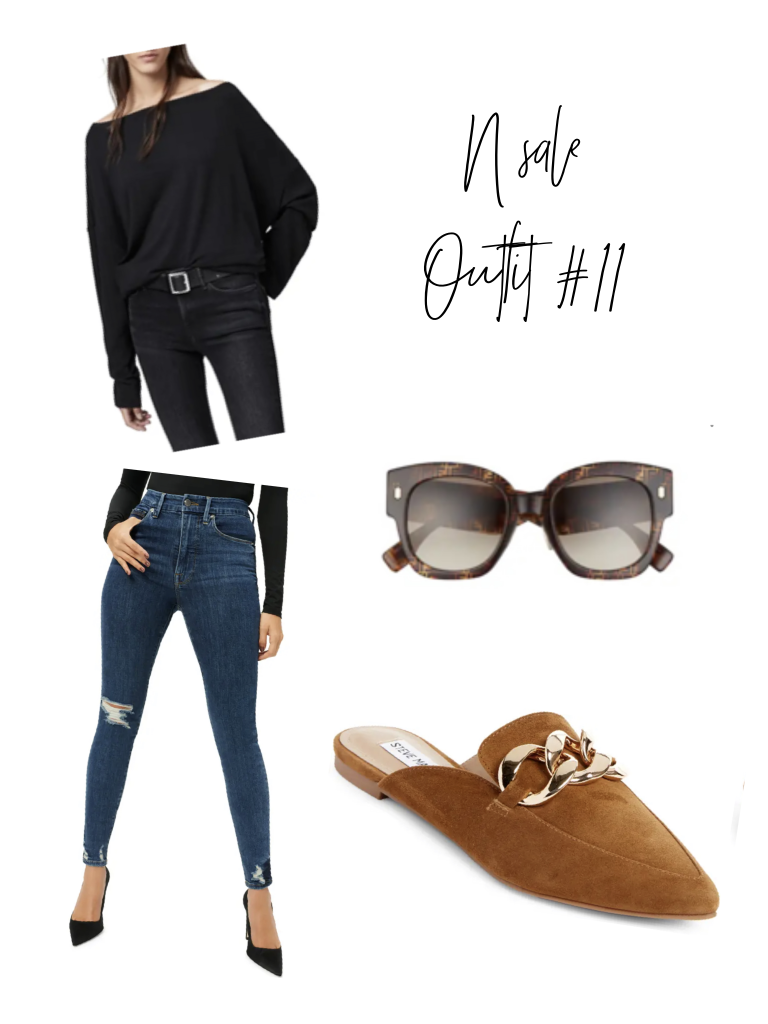 ---
This outfit is super similar to my outfit before but with a tighter, shorter sweater. I haven't gotten this sweater in yet in my size but I was able to see it at the store and it is so soft. It is on the shorter side though, more of a crop sweater. It works for me because I'm short and will still be able to tuck the sweater into my jeans!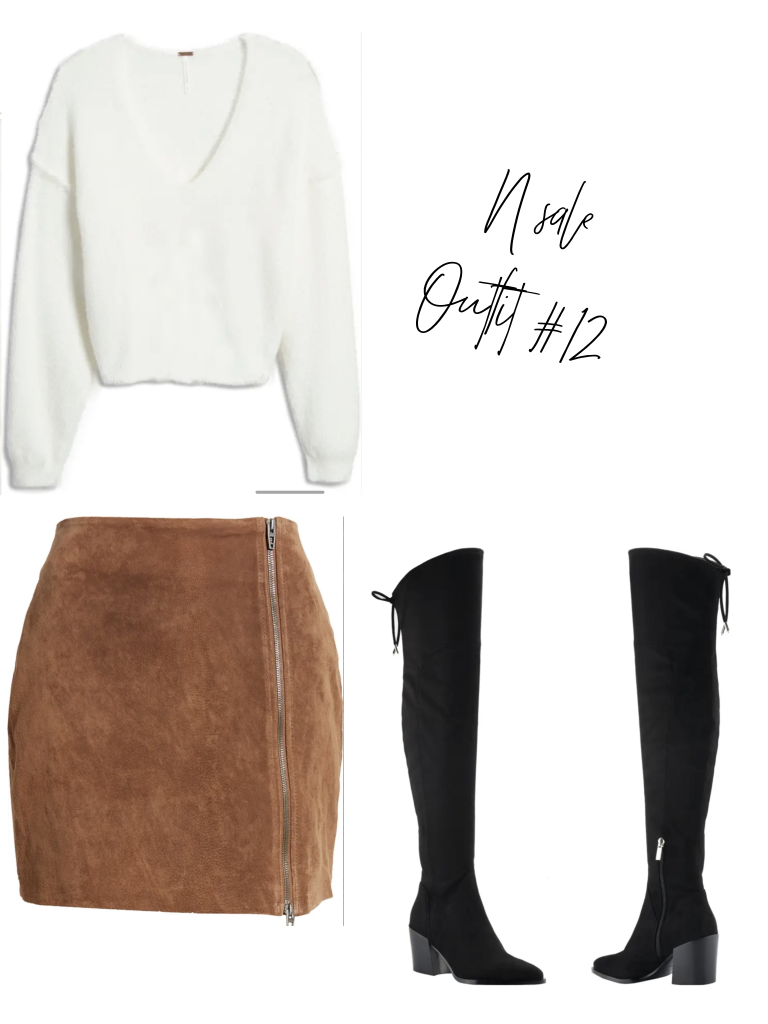 ---
This sweater is also a favorite of mine. The color is perfect for fall and it is so soft. I got one in a size medium and one is the large (I show this on my stories.) Both fit and both are able to be tucked in but I decided to size up to a large so that if I wore it with leggings it would be longer in the back.
---
Cool outfit number, what? lol I think it must be these jeans that elevate it to the cool status. But, I'm a sucker for a good pair of denim and a white t shirt. Any t shirt actually. I just love a good tee. These mules make this the perfect outfit for a trip to the park!
---
Another way to wear this cardigan but this time, its a little more dressed up. Not too much but it would be cute for a casual date night! I sized up in the camisole because I hate a tight cami. I do think I could have stuck with my TS, medium!
---
Saved the best, for last. My mom bought this dress and it is gorgeous! This dusty rose color is going to be perfect year round. I paired it with some Monica Vinader jewelry. All of her pieces are real diamonds and so classic and beautiful.
---
The brow kit is something I already owned before this sale and use daily. I was so excited when I saw them on the sale! I stock up on lotion on this sale. I think my Dad buys five of the Kiehl's lotions because he loves them so much. I decided to try the Neccessaire kit this time because I heard its amazing. Tom Ford is always a go-to for beauty. Their lipglosses are so hydrating! I love them. I will be trying both colors on in the morning. I'm trying out the Elemis products for the first time and I'm so excited. I have only heard good things. Lastly, I love T3 and I have been wanting to invest in a straightener. I was excited to see this one on the sale. I will report back after I have used it for a bit!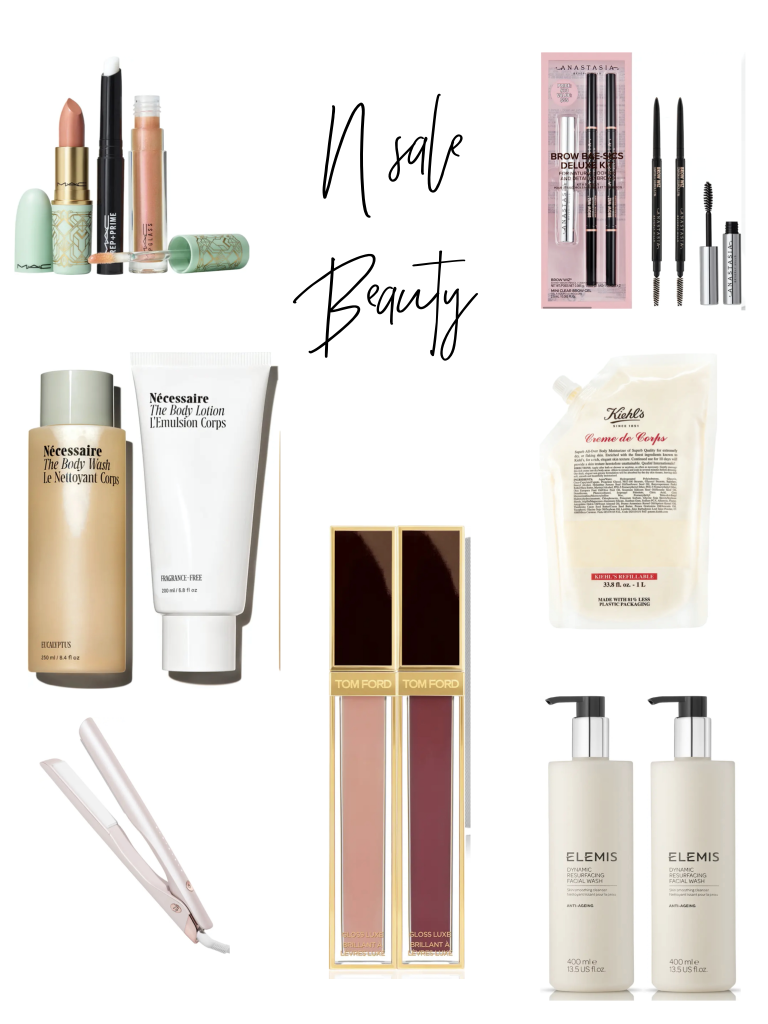 MEN PICKS
All of this is actual products that Phillip picked out this year and loves! He smiled so wide with this leather jacket. Loving it is an understatement. It is pricer, but a piece he can have for a while. I decided to get him this flannel for our upcoming trip to Montana. I also think it will be so cute with his leather jacket. The jeans are Phillip's tried and true. His absolute favorite brand and style. About six months ago, I convinced Phillip to buy these shoes in black. They were on super, super sale and I loved them. Well, Phillip loves them too! I think he wears these the most behind his Adidas.
I have a few more items still coming in, but I didn't want to recommend something that I haven't tried! I will be updating my blog throughout the sale with things that we are loving!
Again, I so appreciate you using my links to shop. I do earn a small commission on the items that you purchase.
XOX,
NMC