Florida was such a quick trip! My mom loves Kenny Chesney! When his concert was first announced the closest one to us was about 6 hours away! My Aunt and Uncle live in Florida and when they told me they were going, I decided I had to get tickets and surprise her for Christmas! My Aunt Cindy and Phillip also decided they wanted to go. So, in October we all bought plane tickets and concert tickets for an event in late April! It was such a hard secret to keep from her, but in Bora Bora with our entire family we told her! She was so excited that she was actually speechless!
My uncle took a video that I will try to post today!
I found such great outfit choices for this trip and so many pieces are SUPER reasonable!!!!
These are our go-to travel outfits! We may switch up the pant color, but usually always wear the same ones! Both of our sneakers are AMAZING! My mom only wear Brooks tennis shoes and these are by far her favorite and super cute!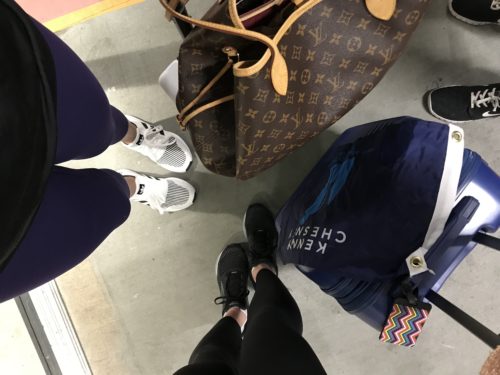 LEGGINGS

LONG SLEEVE

SNEAKERS

CARRY-ON LUGGAGE

MOM's SNEAKERS

MOM's LEGGINGS

This romper couldn't be any more comfortable! I'm actually going to go back today and get it in the navy and black because I love it so much! Did I mention it is UNDER $20!?
This outfit as a whole is very country! But, separated is how I will be wearing it! LOL This top is super comfortable and soft. I bought my normal size, Small. These shorts are perfect! Im usually between a size 4 and 6 and bought these in a 6 for a looser fit! How did you like my fanny pack!? I loved it! LOL I found it at the store and had to have it! It will be a great option for Disneyland!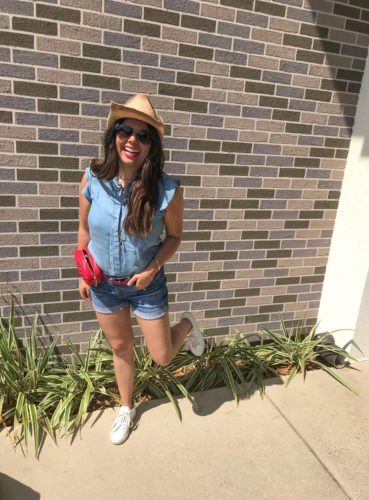 CHAMBRAY TOP
FANNY PACK
SHORTS
SNEAKERS

This is my normal face make-up, I wear this foundation and powder everyday! I don't put eyelashes on or super glitter eyeshadow everyday! LOL I did really love how this look came together. I didn't even know I brought this lip, but I'm so glad that I did! Its the perfect red lip for me! I highly recommend this eyelashes! First off, I bought these and received way more than 3 packages! I received almost 15 of them!! I love how individual lashes look more natural, but still full! I use tweezers and this LASH GLUE for the perfect combination!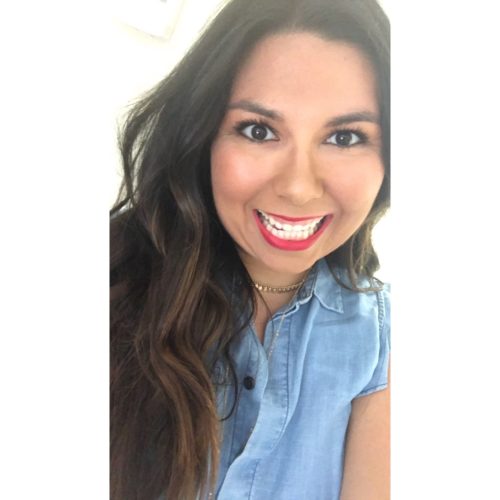 FOUNDATION

FOUNDATION BRUSH

POWDER

POWDER BRUSH

EYE SHADOW

Kiss I Envy Trio Short 30 Trio Lashes(3Pack)
LIPSTICK

BLUSH

We were literally in Florida for 51 hours! It really was way too quick of a trip, but had so much fun with my family! If you get a chance to go see Kenny Chesney, GO! It was well worth the money and the wait!
I have a very special blog this week all about Mother's Day!!
Have a great week,
XOXO
NMC