CHOCOLATE CHOCOLATE CHOCOLATE!
Oh my gosh, guys! I thought the Pumpkin Coffee cake was good, but these… these are SO SO good!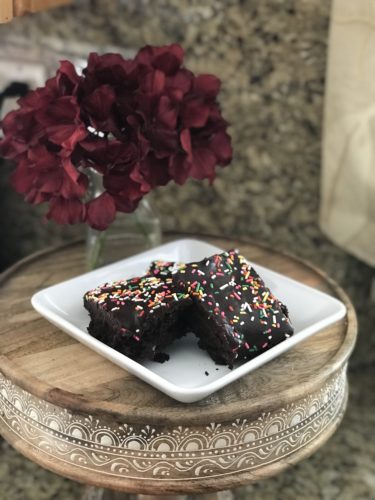 They don't taste "healthy" at all! Just a bunch of yummy goodness! Technically, this recipe is Paleo but I add good ol' old fashioned rainbow sprinkles on mine so that would make them not paleo! I think my favorite part about these brownies is that I will be able to make them for our little girl and not feel guilty about it!
I made these for a dinner party and everyone was amazing that I used coconut flour and sugar! I did one mistake and didn't give myself enough time for them to cool so I didn't keep them in the fridge for as long as the recipe states! DO THIS! My brownies were actually better the next day because the frosting became harder with a thicker consistency, more like fudge frosting… as I'm writing this, I want to eat another one!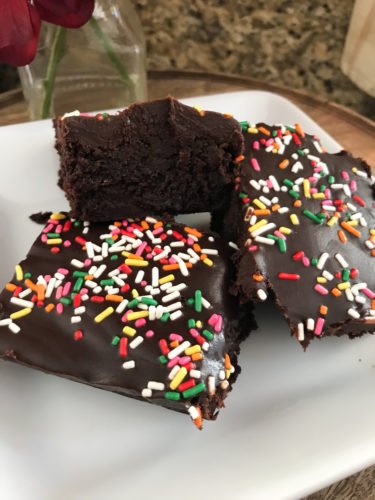 Is it bad that I want to make these EVERY SINGLE week!? LOL
I got the best messages about the Pumpkin dessert, so let me know how you guys like these recipes! If you do, I will keep sharing!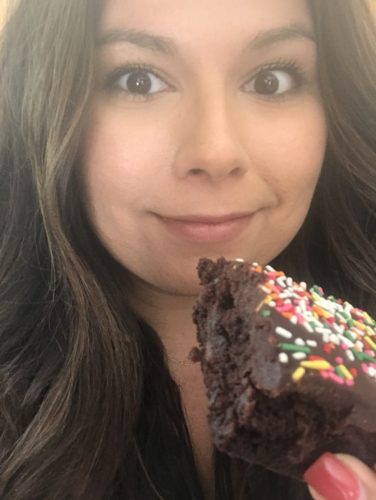 (Pictured above, happy happy pregnant lady!)
Click here for the recipe!
XOX,
NMC