Happy, happy Wednesday!! I have been busy gearing up for fall (I know, its August… but I love it!) We are getting ready to start our master bathroom and so our bedroom is a total mess! We have plastic taped to every wall and I literally can't get into my closet at all! So, I'm living out of a laundry basket currently!
Back to this dress! I originally bought this dress because the online description said it was cotton! I was thinking it was going to be more like my black RP dress that I love! I got it in and tried it on and even though it was different than I expected it was SO fun!
The shape and the flare and the pleats make it a perfect dress! The red is beautiful, even more in person!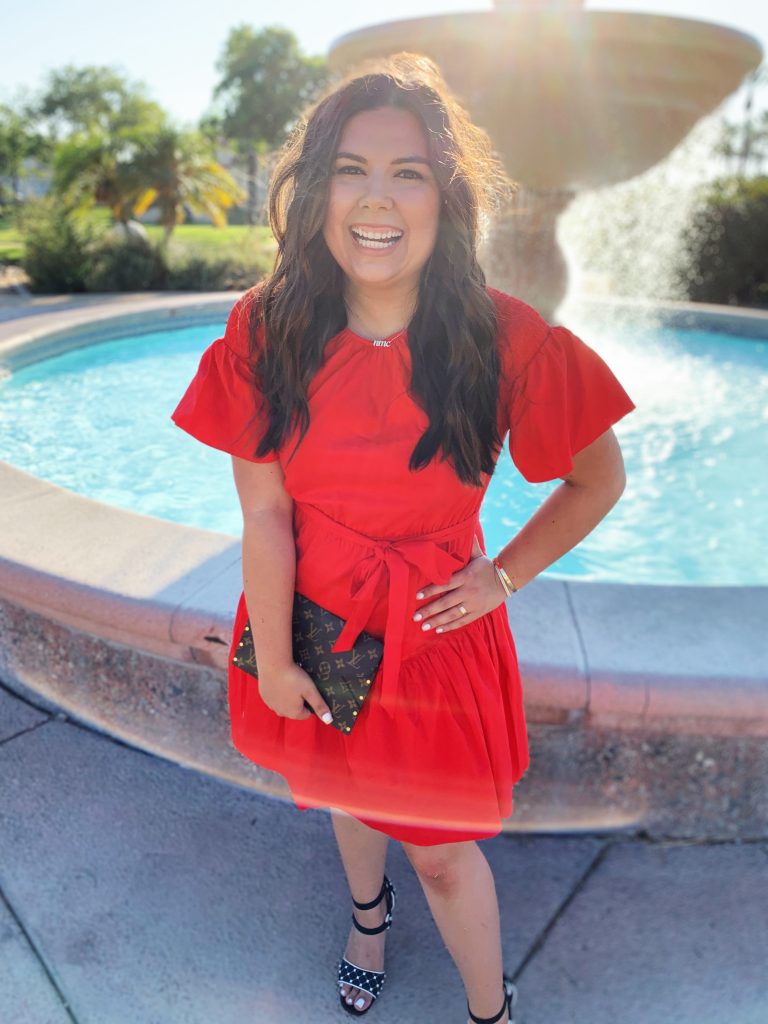 I stayed TTS in this dress and got a size Medium. I felt like it fit perfectly! Make sure and order soon this dress will sell out!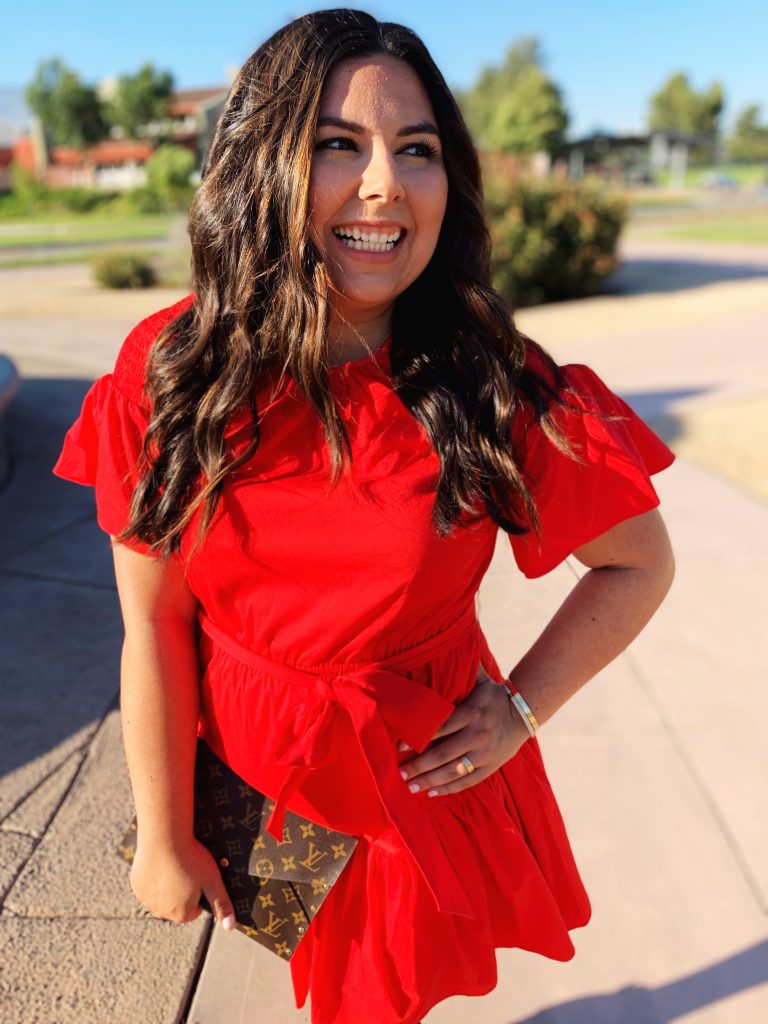 XOX
Have a great rest of your week!!