Better late than never, right?
Between moving, having family in from out of town, and trying to keep up with this anniversary sale- it has been busy! I'm excited though because we go in for our 20 week sonogram on Thursday!
Let me start by prefacing that all of my favorite places are in MAUI! We have been fortunate to travel to the other islands, but Maui has always been our favorite!
The first stop we make when we get to Maui is to COSTCO! LOL If you have never been to Hawaii or its been a long time than you might forget how much everything is, even water! We always stock up on water, soda, and fruit for snacks! The fruit is good no matter if you get it off the street or at Costco and you will save a lot of money!
Our second stop is Leoda's Pie Shop. Oh my goodness, guys! We never knew this place existed until a couple of years ago! It is on your way to most hotels from the airport and it is worth the stop! They have the best food from salads to fried chicken and waffles! You have to end with the Apple Crisp- my Mom will argue with me and say the Banana Cream Pie is better, but since I'm not a banana girl than maybe you should just get both and try it yourself! I wish I would have taken photos here, but we had a no phone policy at lunch that day! haha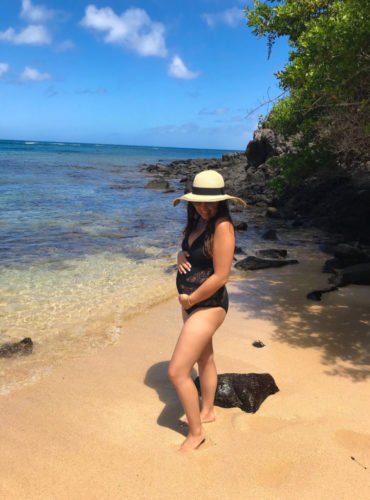 I bought this swim suit last summer and it fit great. I was so happy it still fit me well! It is super comfortable and doesn't make you feel hot like most one pieces!
This cover-up literally could go from cover-up to dinner! I absolutly LOVED it! I sized up to fit my bump!
COVER-UP

Merriman's is always one of our favorite places to go to! This year we didn't make it because they didn't have any reservations to fit our group. Usually, I do all the reservations a few weeks before our trip but this year everything has been so different with being pregnant!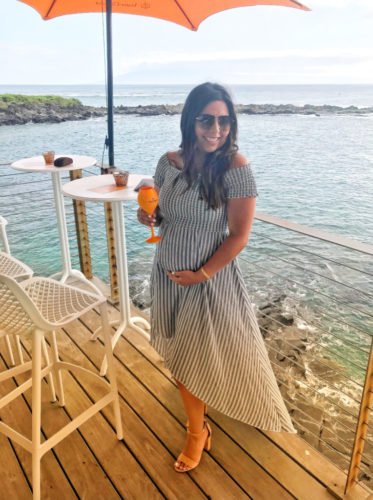 ONE OF MY FAVORITE NIGHTS! If you have followed me for awhile, you know that champagne is my favorite! When I heard Veuve was having a Cliff House at the Montage while we were going to be there- I was SO excited! Even after we found out I was pregnant, I was excited to see this place! No, I didn't drink anything. They were so nice and gave me sparkling water with oranges so I felt like I was able to have a drink! This place was gorgeous! I could have stayed there all day! If you're in Maui- you HAVE to check it out. I believe it closes the first week of September!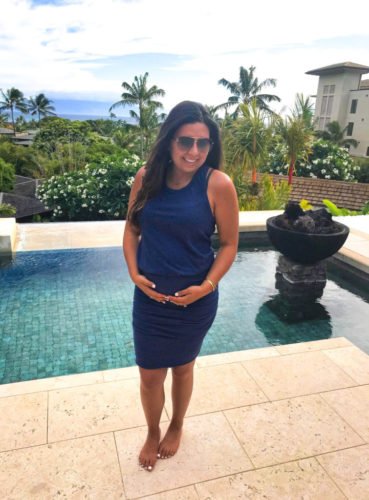 STAR DRESS

One of my favorite dresses! My aunt actually got this (who is a size 0!) It looks good on both of us!
Other than that, just enjoy being in Maui! It really is one of our favorite places to travel to and the MOST relaxing of all the trips we take!
Start getting ready for the Anniversary Sale! I will have a late night tonight getting a blog post up by 3 A.M.! LOL Poor Phillip!
XOX,
NMC