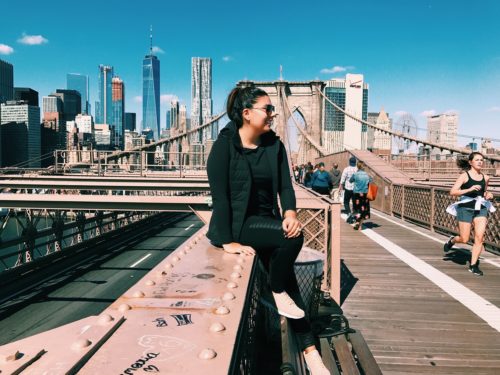 This was such a great trip and our last day did not disappoint. I have been to NYC numerous times, but the one thing I had never done was walk across the Brooklyn Bridge. The views in NYC from that bridge is something I have never been able to stop and just admire! Now… I told you on my previous post that my favorite item bought would be revealed today! The wait is over… THESE SHOES! They are the perfect amount of sparkle and athleticism and telling you I love them wouldn't give it justice… and they are beyond comfortable!
These aren't sold online… but I asked a salesperson at Lululemon on 5th Ave and she said they will ship them to you! So, do yourself a favor and order these for your entire family. I got my husband a pair as well, I will post a picture of them this weekend.
Moto Leggings

Alo Keyhole Top

Lululemon Vest: Vest
Socks: Socks
These are my favorite socks, I have way too many pairs and wear them with every type of shoe… not just my low top sneakers!
NIGHT LOOK
Our last night in NYC, I wanted to try something different instead of going to a sit down restaurant. I made reservations at Refinery Rooftop. This establishment was fantastic! It wasn't "normal" tables and chairs, but couches with coffee tables as your table. The best part… this was your view: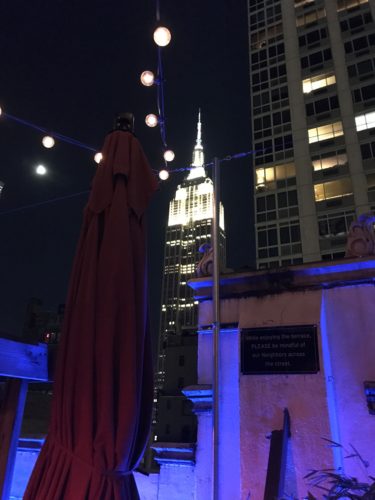 Yes, the Empire State Building! I find that normally when I go to a restaurant or bar with a great view they don't always have the best food or drinks, not the case here! Devin was our server and he was fantastic! Took many photos, very attentive, and even brought out some chocolates with a birthday candle out for my Aunt's 50th Birthday! Highly recommend this place if you haven't been!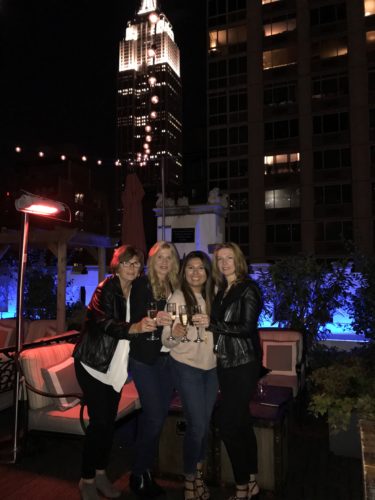 Meet my fabulous (starting from left) Grandma, Mom, myself, and my Aunt Cindy!
My Outift:
Blush Sweater

My Favorite Jeans

Kendra Scott Neckalce

That is all for now! My two best friends are getting married this weekend and I have been lucky enough to help them plan most of it… Can't wait to show you guys next week!
Xoxo-
NMC