I can't believe I'm celebrating my first mothers day with a daughter! A sweet, beautiful, intelligent daughter! We actually announced our pregnancy one year ago today (not on mothers day.)
We were so beyond blessed this year! We took this photos with Phillips entire family but I just loved these so much that I thought I would share all of them with you on this special day!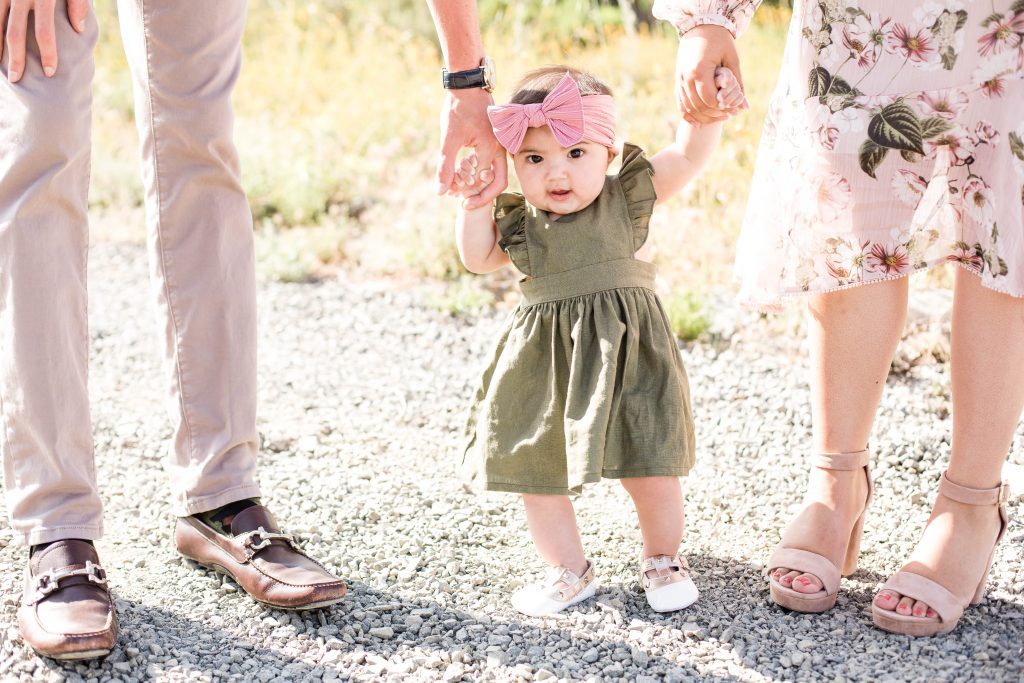 My dress is sold out but I'm linking a similar one above! Carolines dress is from Etsy, LittleBoatsDesign and bow is from none other than Posh Peanut! Phillip is wearing an Hermes belt, AG jeans (no longer available,) and a Ted Baker shirt that is no longer available. I'm linking similar above! Phillip wears this shirt for SO many family photos, it was a great investment!
Please contact Della Delgago for all your photo needs if you live in Southern California, she is amazing! – [email protected]