Bright colors are back and I'm here for it! I tagged along with Phillip at his conference this weekend and went to Vegas! It was so fun to have a little getaway with him and I!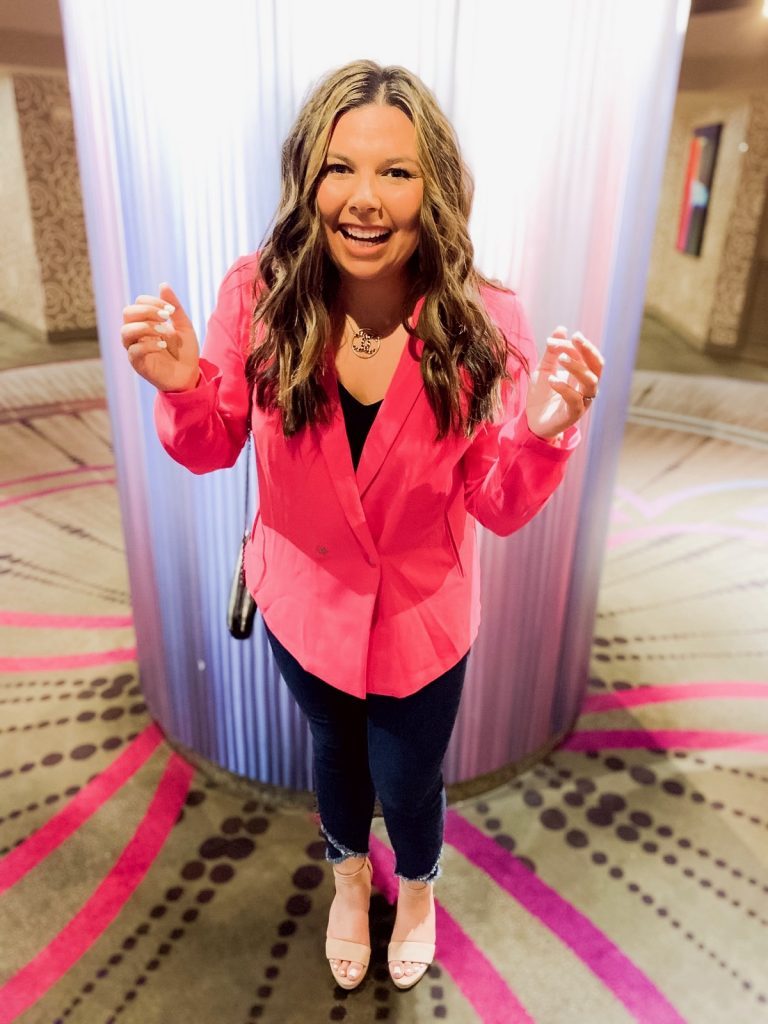 I decided to stay comfortable the whole time. These blazers make any outfit fun and add an extra pop!
A designer option that I LOVE!
These shoes! Usually I have to take taxis everywhere in Vegas. This time, I could walk ALL night! I love these shoes SO SO much! They aren't the cheapest, but seriously the most comfortable heels I have ever had!