Happy November 1st and first gift guide of the season! Lets cut to the chase! P.S. this is the same scarf that I linked below in last years color way! I love it SO much!
#1 COLOR BLOCK SCARF
Introducing my favorite scarf from last year but in a whole new color way that will be perfect for fall, winter, and spring! But, really this is the softest scarf imaginable! Its a great gift and under $40!
# 2 BAREFOOT DREAMS BLANKET
Ok, you guys know how obsessed I'am with this blanket! There is a ton of different options, not just the leopard. I will link my favorites! My grey leopard is my favorite! Even Caroline takes her around everywhere too! It's so soft and cozy. This really makes the perfect gift!
# 3 UGG SLIPPERS
Every year, I find it fun to get a new pair of slippers. Last year my SIL got me sequin ones and I'm not sure I will ever find anything cuter! I love giving these as gifts because I really don't think people want to spend $100 on a pair of slippers. But, honestly they were my most used gift of 2019 and 2020 especially with quarantine! LOL
#4 DEFINED DISH COOKBOOK
I know, I know if it's not on Pinterest than it doesn't exist. But, I found this girl off of Pinterest and her cook book is AMAZING! Everything is relatively easy and tastes amazing! She has a ton of meat, vegetarian, and gluten free options! Their are different sections for all different kind of ethnicity's to enable all of us to try new things!
#5 MAKE-UP BAG
I got this last year and I used it literally every single day! I travel with it, use it at home, everything! When we got back from Hawaii, my foundation broke and spilled all over my bag! Everything cleaned off and looked like brand new! There are great colors too!
#6 MONOGRAM KEEPALL CERAMIC TRAY
I always love something thats monogrammed! These color way is perfect for my Mom! I can already see her have it in her bathroom to hold all of her jewelry! Great gift that is under $30 too!
#7 LULULEMON WUNDER UNDER LUXTREME LEGGINGS
Ok, so these are my hands down favorite when I'm not pregnant! They come in different lengths and SO many different colors and patterns! I feel like these keep me all held in while still being comfortable! I actually loved these after my c-section because it felt good to have some support! Now, if you're pregnant than THESE are my favorites leggings! I wear them all the time and I love them!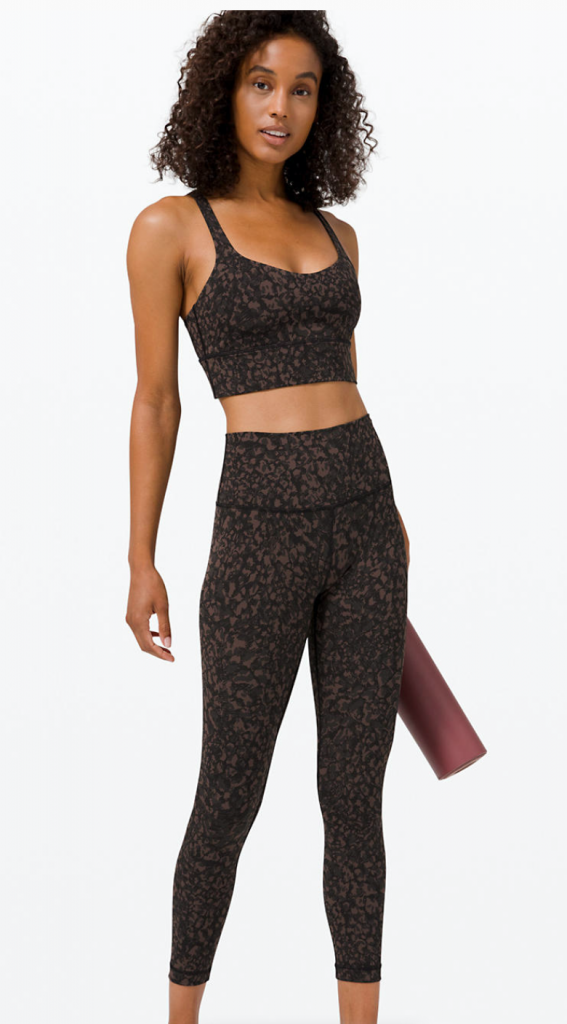 #8 PURA HOME DIFFUSER
Ok! This one is SO good!! I already got it for my Mom because I love mine SO much! You control it all through an app. You can control when it's on, the intensity levels, time of day, and also which scent. You can have two scents in at one time and you can switch back and forth! Its SO good! The one I linked comes with my two favorite Christmas scents! Both of them anthro scents!
#9 TORY BURCH WATCH STRAP
This is another one of my favorite gifts to give. Especially to people who love their apple watch… like my Mom. Gosh! I hope she doesn't read this! This strap sells out fast so if you want it, grab it! Its already sold out once since I got hers!
#10 JO MALONE COLOGNE
My favorite and go-to perfume! My mom got it for me for my birthday a couple years ago and this is the only one I use! You don't need a lot to smell good.
My top gifts for the best gal in your life! I hope you all enjoyed your Halloween and had a great weekend!!
XO-
NMC