I mean- this is probably the most important gift, right…? LOL Maybe I'm just biased!
1. PERSONALIZED STATIONARY
Ok, maybe I'm old school. But… I love sending cards and notes to people! I mean, who doesn't love getting mail. Happy mail! Stationary from Minted is my favorite. The card stock is beautiful and easy to write on! This also makes a great stocking stuffer.
2. WINC WINE SUBSCRIPTION
Yes, Moms need wine sometimes! And thats ok! How great is this!? Its a gift that keeps on giving! You get wine shipped to your door each month! Just have to fill out a quick survey on what flavors you enjoy and voila! If you aren't quite sure what they would like- you can gift it to them where they can go and fill out their profile! I love how custom and fun this gift is!
3. YETI COFFEE CUP
TBH, I'm not a big coffee drinker. I actually don't drink coffee at all, BUT I love a YETI! And, I also know that I'm the minority here that doesn't drink coffee which is why I'm sharing it! My favorite YETI are these, the WATER BOTTLE and the TUMBLER! I get these straws too! My dad is a big coffee drinker and he loves his. They come in a bunch of colors and most of them are prime!
4. CUSTOM DISH TOWEL
I think this is the sweetest gift! Oh my gosh! I wish my Grandpa would have written down his pancake recipe, because I would be buying these for the whole family! I have recipes that my Grandmother hand wrote and I would like to make one for my Dad. I just think It is so sweet and thoughtful!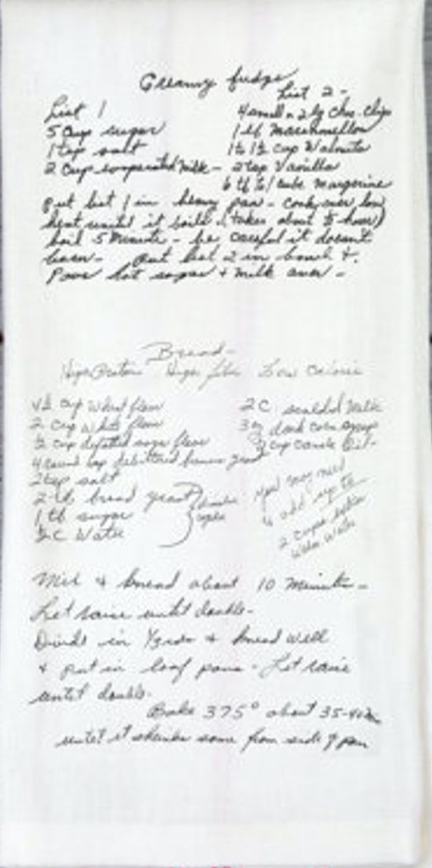 5. ELECTRIC TEA KETTLE
I think this is so cute! I actually really like tea but I'm not good with the stove top tea kettle (My Dadi is rolling in her grave right now thinking I don't know how to make tea in a kettle!) But, I don't! I also don't know how to make rice either, the 90 second rice does me just fine! LOL! Ok, but really. This is cute and easy to use! A win win!
6. SHUTTERFLY FAMILY ALBUM
I make these books for all occasions! I just love them and now Caroline likes to look through them and I love that! Phillip actually used to make me them when we first started dating. So we have them all the way back to 2012! The best thing they have now, if you don't have a lot of time is a custom path for you. This is where they will place all the photos for you in chronological order! I haven't used this feature but I can see using it if you have young children that want to "help." LOL
7. TRAVEL JEWELRY CASE
Oh my gosh! So, I actually bought this for my Mom last year for Christmas! It is made so well and super cute and easy to use! This year they have a TON of more colors! I'm so jealous! Look at this leopard! Insert ALL of the heart eyes!!
8. PELTON BIKE
Ok, this is the best gift! Ever! Phillip bought me one for mothers day and its been a saving grace for me! And for $39.99/month it was SO much cheaper than my OTK classes! It offers a million classes and all of them are awesome! You can save $100 with my code: S8EFZY
9. CUSTOM NAME NECKLACE
This is actually a gift on my list! I love it so much! They also have a solid gold option but I linked the gold plated version! Its so perfect for a gift from the kids! I love it!