Happy Thursday!
I got this outfit and immediately had to try it on! Thanks to my cousin for supplying most of my pictures this week!
THIS top has to be the best white t-shirt that I have found in awhile! You can see there is a little flutter sleeve, but not too big that it makes you look wide! It also comes in a few other colors. It is TTS, I'm wearing a medium. If you want a tighter fit than I would size down!
THESE shorts, I would 100% size up. Actually, you could go two sizes up if you have any type of pouch like I have! If you don't have a c-section type pouch than these are the shorts for you! They are stretchy, but not too stretchy that they don't fit at the end of the day. Just, comfortable. They have a bunch of colors and they are under $70!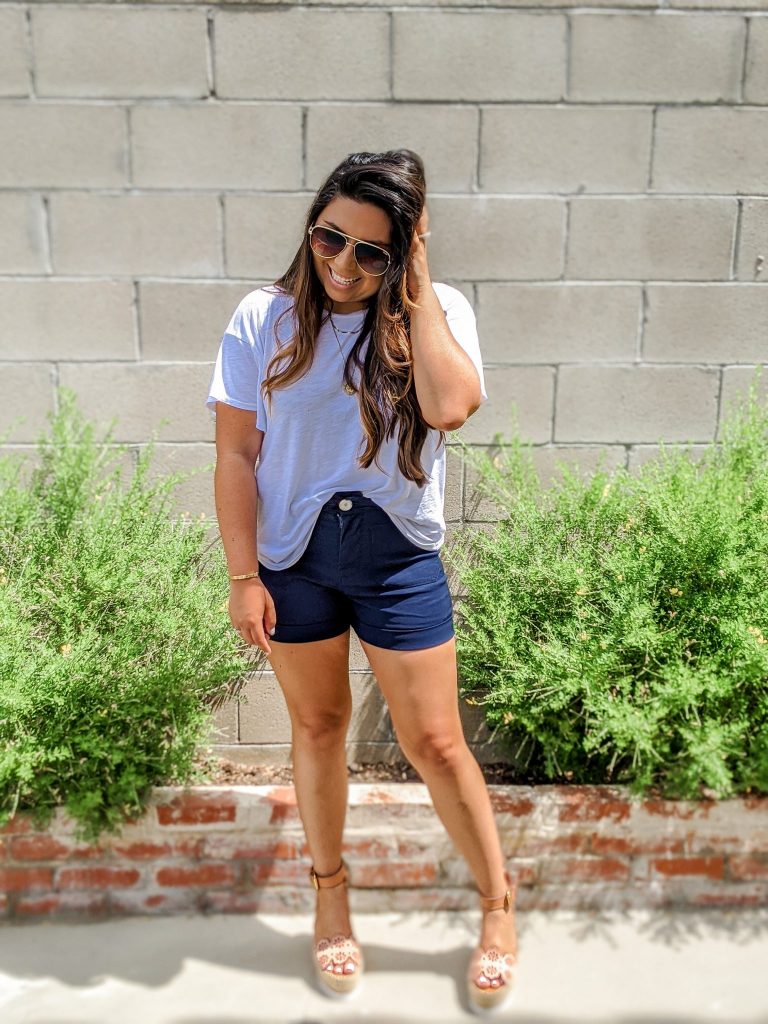 THESE shoes! I know, I have been wearing these non-stop the last few weeks! For good reason, they make me feel like my legs look a mile long! It was so fun to put them on and be almost the same height as my sister in law! She wasn't wearing any shoes, but still- SO FUN! These are pricier but I know I will have these for many springs/summers to come!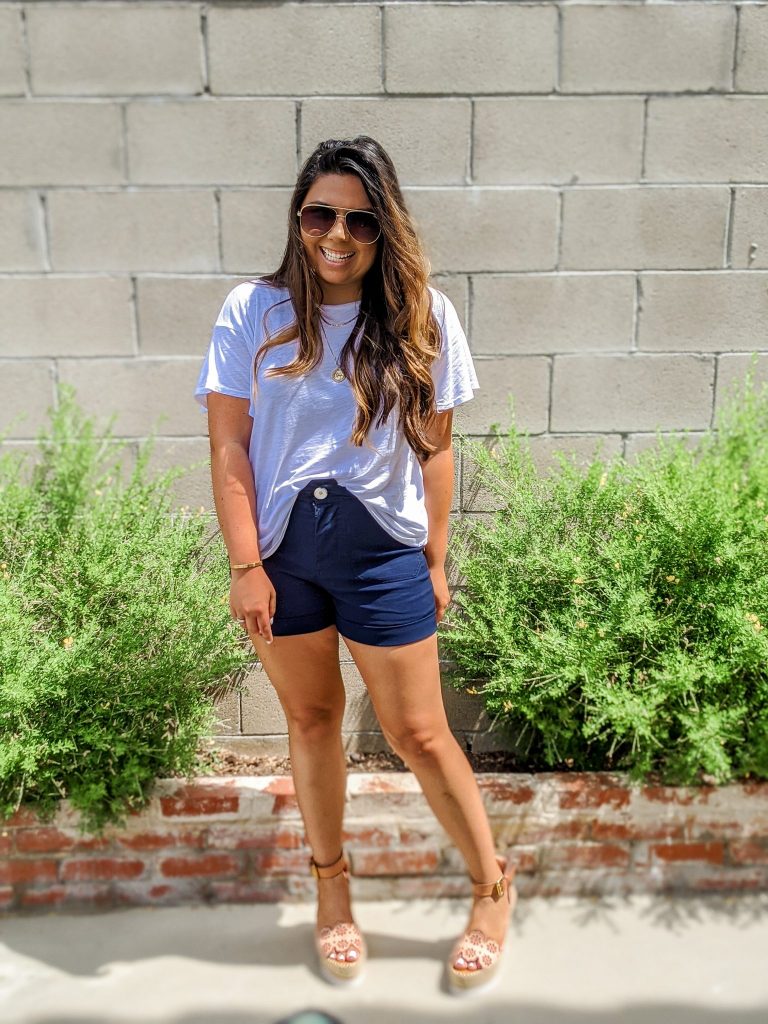 I hope you all have a great and productive day!
XO, NMC