FALL! FALL! WE ALL LOVE FALL!
Chant that, just a couple more times… now check your weather app. Where are you at, because in SoCal there is no fall in sight! But, that won't stop me from acting like it and trying my best to dress like it! LOL
I found this cute dress on a whim, my fav Amazon dress but a longer version with more of a cinched waist!
My favorite part of this dress is the movement! It was really easy to wear all day and comfortable! It has been hot here too! I'm hoping sometime in October, I can wear it with a denim jacket. I wore just sandals, but a cute pair of booties would be super cute as well!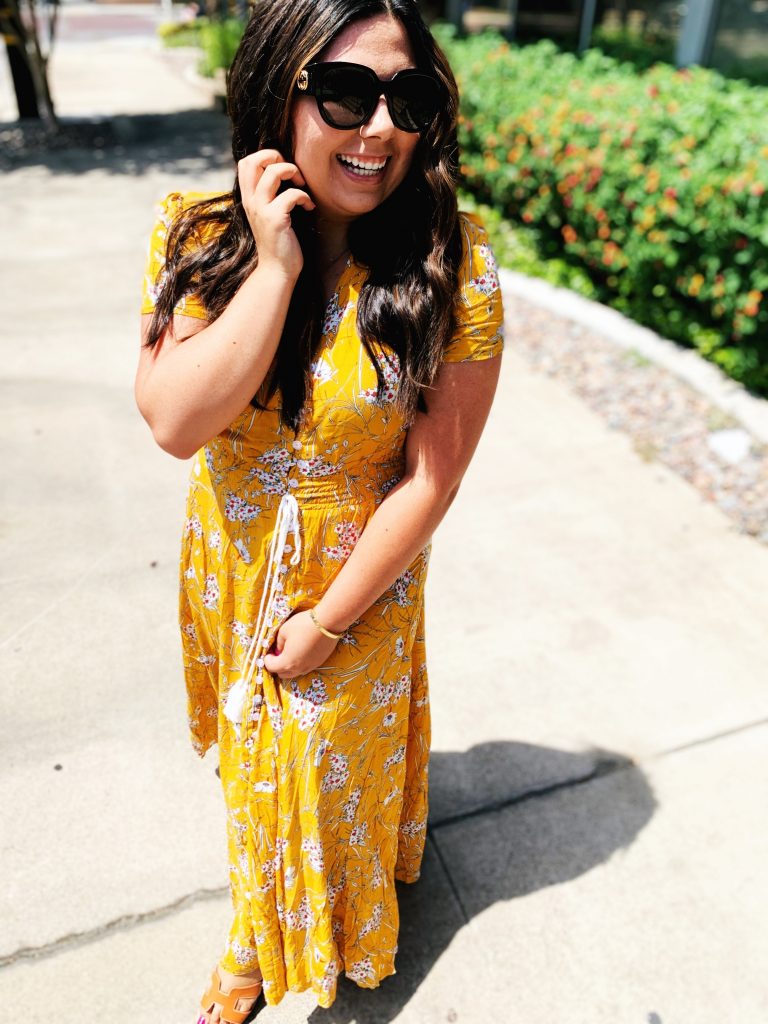 There are a bunch of different colors and patterns to choose from and it is under $30! I love getting good stuff for a reasonable price!
I hope you have a wonderful day!
XOX