Two more days left of the Nsale and I had to share my favorite pieces for baby girl! We had so much fun shopping for her and finding the best stuff!
The cutest headbands! When we found out we were having a girl, my best friend bought her a bunch of these! When I saw they were on sale, I had to get a few more for the holidays!
This little sweater and so soft and sweet! My Aunt Cindy bought it for her when we went shopping! We just couldn't get over the material! It will be perfect for winter!
Oh my Gosh! This dress is one of my favorites! I got it for her so it would fit her over the Fourth of July! It has the cutest gold zipper on the back! Also, comes in Toddler/Big Girls

Isn't this just the sweetest! What I loved about it was that the skirt isn't too "puffy." She will be too small to wear a full tutu! LOL
I just thought this was a cute dress for the summer time! It is a great material.
THESE BINS! I just love this brand! This is such a good deal for these. They also come in ivory and navy!

This is going to be perfect for her nursery! It is really big and will cover 1/2 of her room, which I think will be perfect!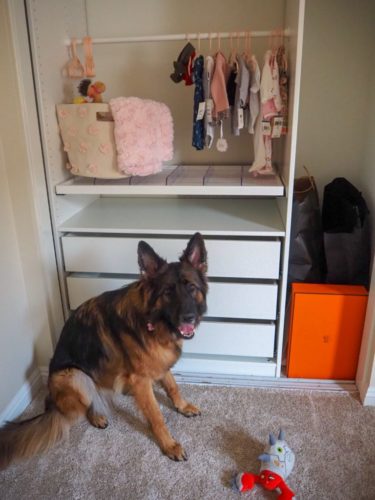 Of course Zena had to be in these photos! She loves the babies room!