DAY 50:
This week I'm going to do something different with my weekly updates. First off, I did miss a week of posting! I have been extremely overwhelmed and stressed and being able to sit down and write about it was even more stressful to me!
First off, the photos shock me! I can't believe how much my body has changed. I have lost 24.2 inches and 5.5 pounds. My clothes are fitting so much better and I have actually gone down an entire pant size!
———————————————————-
BUT, how I feel is way more powerful than how I look.
-MY ENERGY LEVEL IS HIGH
-MY SLEEP PATTERN IS AWESOME
-CONFIDENCE LEVEL IS UP
-NOT AS MANY CRAVINGS
-MORE SUCCESFUL AT WORK
I've gone 50 days straight of workouts! I have traveled, had a couple of flare ups with my back, celebrated birthdays but still stayed on track.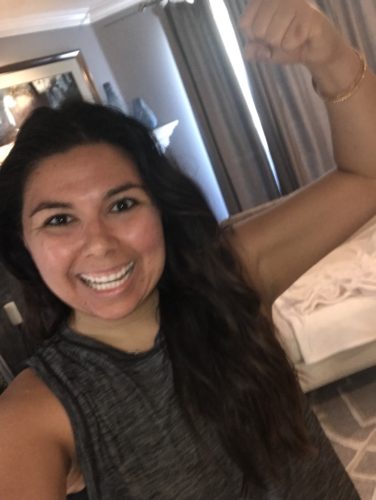 I'm amazed with myself. I didn't think I could do this program. Honestly. I will save the mushy stuff for Day 80, but at Day 50 my life has transformed. I still love re-feed days and can't wait to have Chick Fil-A but I love eating the way I have been! I feel so much better than I used to!
Keep following a long for my update on Week 9! By far, the hardest week I have had! Phase 3 is no joke!
XOXO,
NMC