DRESS

PUMPS

PINK CLUTCH

SIMILAR CLUTCH

NIGHT OUT IN LOS ANGELES
Oh my gosh! Let me tell you about the incredible night I had this weekend! Even though I live about 30 minutes away from Los Angeles, I rarely go there! But, my aunt surprised me and somehow got a reservation at CATCH LA to celebrate my 25th Birthday. This experience is a must if you're in LA or plan on visiting LA soon.
I decided to wear THIS DRESS  ! I absolutely loved it. It was very comfortable and the perfect amount of sexy. I paired it with my favorite pair of PINK PUMPS! This dress was a great find and I know it will sell out fast! I did go up to a Medium because this brand tends to run small, but I think I could have done a size small!  When you first walk into this building you're greeted by a "doorman" that makes sure you're name is on the list, then you get into an elevator with your party and up to the restaurant! The restaurant is beautiful, you're seated at the top of a building on Melrose but you feel like you're in a movie! There is greenery, lights, and flowers everywhere. Its such a great spot to take a photo!
MY AUNT'S DRESS
STRAPPY SANDALS

Between the hostess stand and our table we passed two celebrities, just enjoying their friends and having a good time! We were seated at the covered patio and it was GORGEOUS! My aunt made the reservation so that we would be able to see the sunset and it was seriously SO amazing!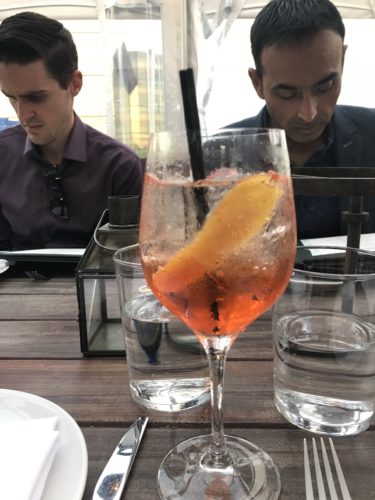 GRAPEFRUIT FRITZ
We ordered beet salad, sweet potato gnocchi, vegetable king roll, spicy tuna rolls, truffle fries, steak, chicken, and brussel sprouts! Oh my goodness! Everything was amazing, my favorite had to be the Vegetable King roll. I LOVED it!
The best part was the dessert… #HITME cake! OMG- imagine… klondike bar on top, layer of chocolate cake, layer of ice-cream, layer of chocolate cake. Before you eat this cake the waiter pours a hot, chocolate ganache and then the fun part! YOU HIT IT, and all of the yummy goodness covers the cake!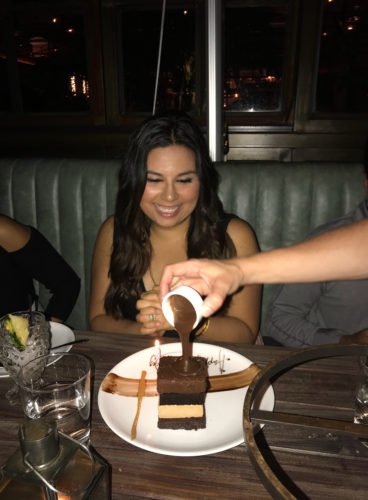 The whole night was perfect! If you haven't been- you need too! Can I have another one of those chocolate #HITME cakes again…?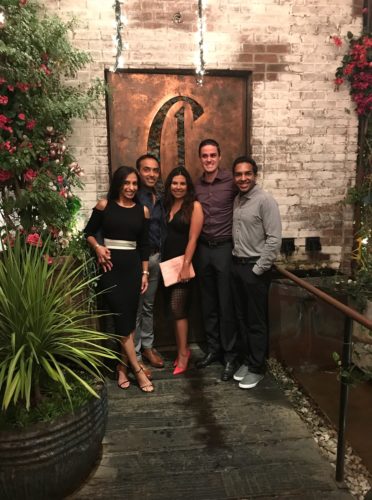 XOXO,
NMC