BEACH, POOL, BEACH, POOL, EAT, REPEAT.
Oh my goodness, Maui is amazing! We make this trip every year and each year it just gets better! We always stay at the Montage Kapalua Bay! Its a great hotel with not too many people, the staff is extremely kind and they have the best food by the pool! LOL
I'm sharing the first part of our trip and all the looks and where to find them! Later this week, I will post part 2 which will also include our favorite restaurants and things to do!
I'm wearing the same sunglasses basically everyday! They are extremely comfortable and more reasonable than most of mine, so I don't have to worry about them!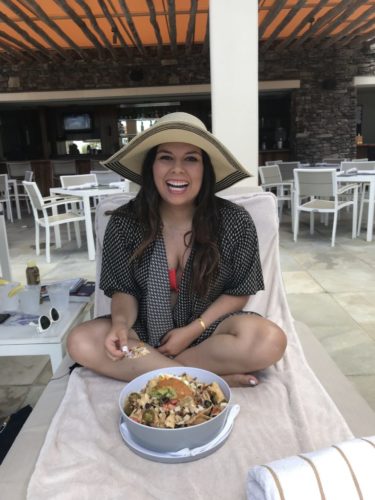 COVER-UP

FLOPPY HAT

RED BIKINI
SUNGLASSES

LIPGLOSS

This ruffle swimsuit is one of my favorites, I wore it a couple of days because I loved it so much! I have had it for over a year and my normal size, M still fits perfectly! I might have to go up a size in the top for next time, but for under $25 for the ENTIRE SUIT its worth it!
I wear these sandals everyday! I do recommend going up a 1/2 size! I wish I would have with my first pair because my red pair is SO much more comfortable! I wear these to the pool, beach, everything!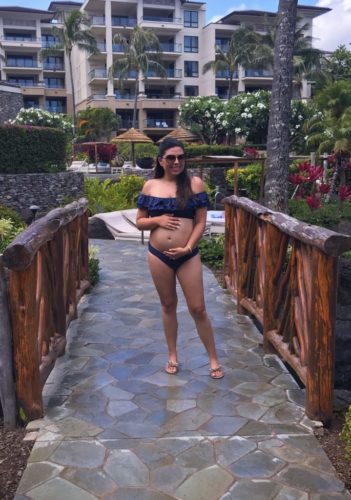 This maternity dress is super pretty and comfortable. I'm wearing a size small and it comes in three colors! I really wanted a white dress for this vacation, but I'm already thinking about buying the blush one!
This RED BIKINI was my favorite suit of this trip! I sized up to a medium because its a junior fit and it fit me perfectly! I would put on a one piece in the morning and by the time it was lunch time I had changed into this because it is SO comfortable! This suit is under $40 so I definitely recommend purchasing this!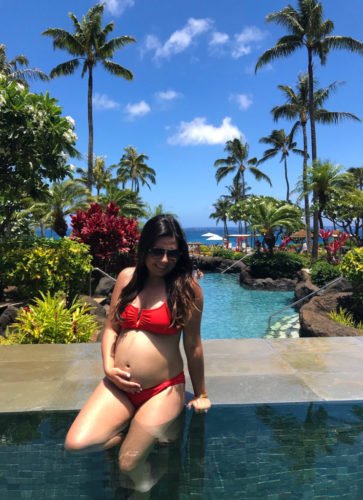 RED BIKINI
This is one of those dresses you put on after a long day by the pool and you want to just be comfortable!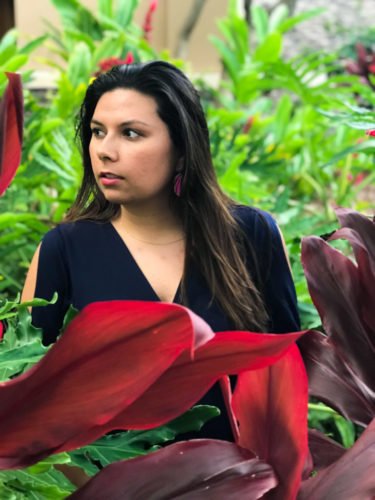 EARRINGS

Non-Maternity cover-up and probably my favorite one I wore on this vacation! Right now its on sale and comes in a ton of colors! I went up a size and got a medium!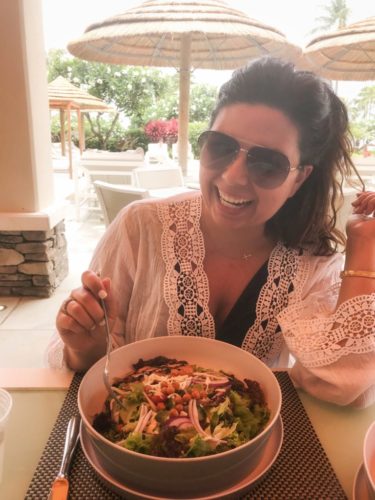 COVER-UP

This may be my favorite maternity dress. Again- comfort is key when its hot and you are pregnant! I plan on wearing this with a denim shirt and converse for the 4th! Its on sale right now, too!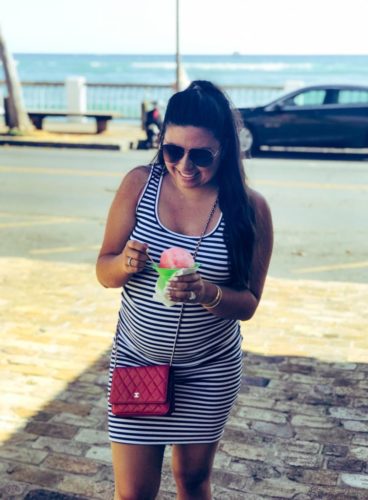 STRIPE DRESS

CROSSBODY

SIMILAR CROSSBODY


That is it for now! I'm hoping to get Part II up on Wednesday, but once we get home we are moving! I still have SO much stuff to do and feel so overwhelmed, but excited at the same time!
Have a great Monday, friends!
XOX,
NMC