I feel like I just did this… for the early access that is! Did anyone else have orders get cancelled or totally delayed!? There are a few items that canceled on me and I'm hoping they get re-stocked! I made this post with all of the outfits that I have bought, that I love! I bought a lot of stuff that went back because I didn't like it, so I didn't want to recommend it to you!
My tab at the top of The Merchant Girl named, Nordstrom Anniversary Sale will have all the items that I like or I'm hoping to try! So, check back to that tab to see all the items- divided by categories that are stocked!
On to the fun stuff…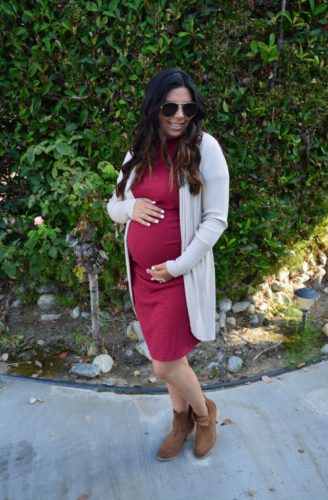 I love these dresses and these cardigans! Both are super reasonable and comfortable! My TTS, small fit me but I decided to go up a size so this dress would fit me better as my bump grows! I'm wearing a small in this cardigan and it is perfect! These booties are a great height and color, also under $80! My sunglasses are one of my favorite purchases from the sale! They are so comfortable and under $70!
DRESS,CARDIGAN,BOOTIES,
 SUNGLASSES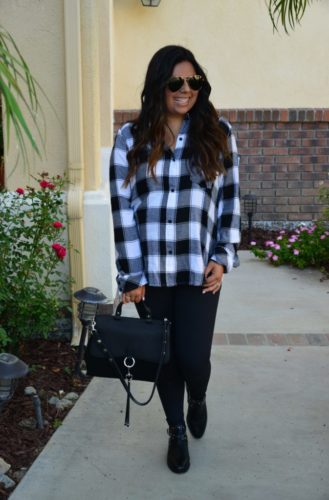 This flannel is what dreams are made of! This top is $31 and so so soft! I'm wearing it with maternity leggings, but I will also link the non-maternity version! My favorite part about these leggings is that they aren't just for working out, I'm 100% going to wear these in fall and winter with my sweaters and boots! These boots are so fun and will be great for when I'm huge or when the baby is here! This handbag was my splurge item of the Nsale. My aunt and I both bought one because we love it so much! It can be worn as a handbag, shoulder bag, or crossbody! It is hard for me to find a great black handbag that is not over $200, this is a winner!
PLAID SHIRT,
LEGGINGS,
BOOTIES,
HANDBAG

Like I said earlier, I love this cardigan! These t-shirts are one of my favorites as well, they are $11! I bought these in a size large so that they fully cover my belly. These jeans are not on the Nsale, but I will link them. I love these pink leather converse! They are seriously SO SO cute and comfortable!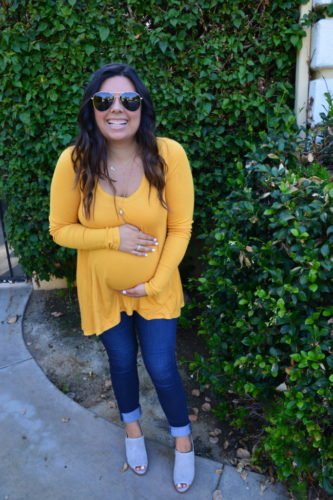 This outfit is one of my favorites! These shoes are amazing! I love them so much that I'm thinking of getting them in brown! This top is perfect for fall with jeans or leggings, and its soft!
TOP,
SHOES,NECKLACE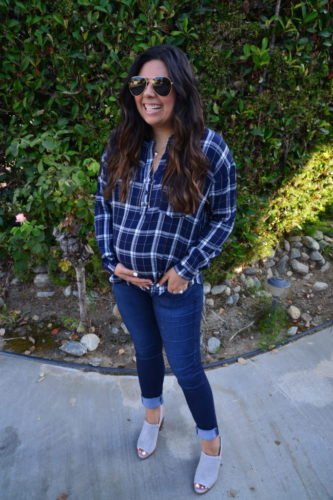 This top is so so cute! I wasn't expecting much, but now I want it in every color! I'm wearing a size medium, but I think I will buy another in a size large for later on in the pregnancy! I'm wearing my favorite mule sandals again because they go with everything!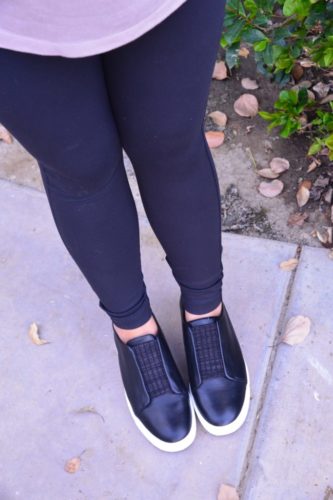 I wanted to focus on these shoes because I love sneakers and these are awesome! They are a bit of a splurge but they are lightweight and comfortable! I debated between the black and the maroon color, but decided on the all black because I think I will wear them all the time as I get bigger and the baby comes! These are my maternity leggings again that I will be living in!
SNEAKERS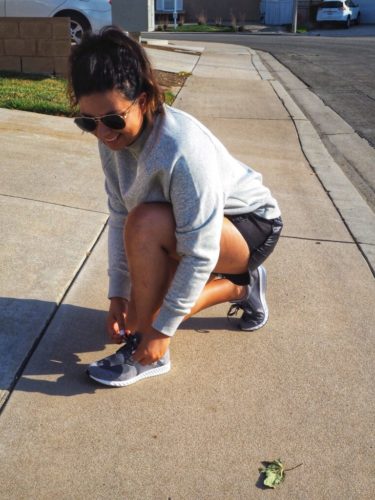 I posted this earlier, but I love this entire outfit! If you're pregnant, the shorts hit right under the belly so get your true size!
I will keep you updated on more restocks and my men and kids picks will be up later this weekend/week!
XOX,
NMC