BIKINI TOP

BIKINI TOP

Floppy Hat

Can you all believe it is Spring Break time already!? I just love spring and summer! We are knee deep in house shopping and let me tell you… it is STRESSFUL! I keep thinking about our upcoming Maui vacation and how excited and relaxed I will be! We go every year with my parents and stay at the best and our favorite resort, the Montage! It is seriously a dream for a full week!
OK- back to real life! I thought I would share some of my favorites for spring/summer for this year since I'm already planning our Hawaii trip (that is not for another 3 months!)
I love this one piece. It also comes in black and is under $40!! I normally wear a small, but got this in a medium!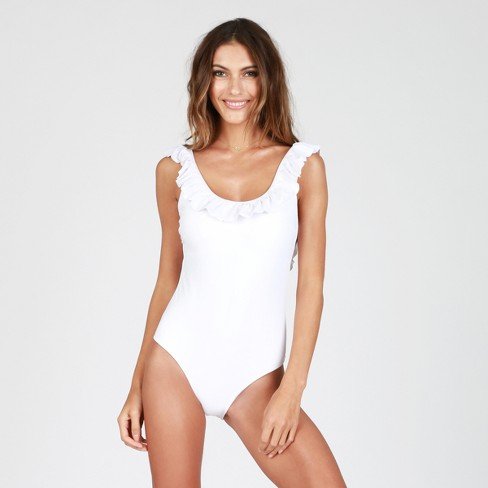 RUFFLE ONE PIECE
I just have a bit of an obsession with jumpsuits right now! I love them and think this one is perfect for a fun dinner! You could wear with cute sandals or some wedges!
I love Cupshe! This suit is great and is on sale for under $25!
This is a great suit and super slimming! I love that the design is so different!
Ok, ordering this now! Absolutely love this dress! Vertical stripes are always a plus for me because it makes me look taller AND skinnier! hahah
My mom ordered this top in red and I'm so amazed with it! It is a great material and fits great! Both of these next two tops are both under $40!
Again, great top and an even better price. This top comes in 3 different colors and will look great with white jeans or some shorts! I love tops that can be worn casual and dressy!
These wedges will be great for spring and summer! I have been contemplating the white color because it is so beautiful, but I think I will stick with the tan! I did go up 1/2 size in these for not as snug of a fit!
These next two sandals are splurges, BUT they are also investments! Ok… maybe not the white in the Tory Burch ones but the style is classic and a leather pair will last you for years! I love my miller sandals. I literally still have my first pair that I bought when I was a senior in high school, which was about 8 years ago! These are comfortable and run TTS!
These are my fancy vacation shoes. I have these in nude and absolutely love them! I was put on a waitlist for these shoes because they do sell out! I wear a size 7 1/2 and right before we left for Maui two years ago Saks called me that they had a pair but only in a size 7. I sometimes fit into size 7's and was so excited I would get them in time for Maui that I didn't care. THESE RUN SMALL! I still wear mine all the time, but I'm so excited to get these pink glitter ones in my true size! If you see them in the color you like and in your size, hurry and snatch them!

Thats it for now! Hope you all enjoyed your spring break or enjoying it right now!
Have a great weekend!
XOXO,
NMC